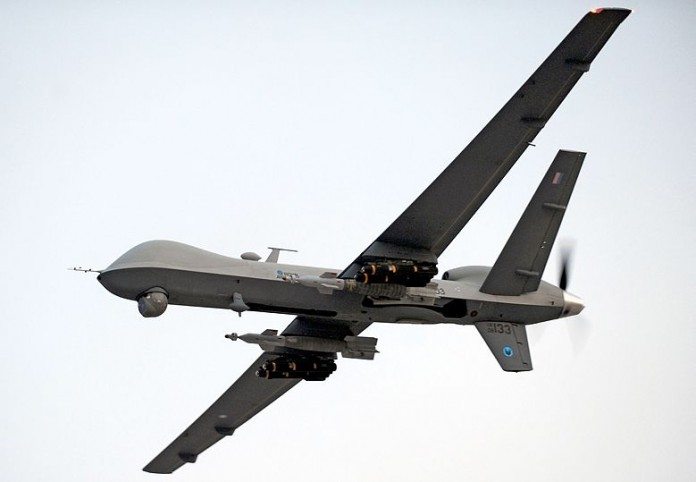 Syria's military has shot down a US drone over the coastal province of Latakia, a stronghold of President Bashar al-Assad, state media said on Tuesday.
"Syrian air defences brought down a hostile US surveillance aircraft over north Latakia," the official SANA news agency said in a breaking news alert.
The agency gave no further details on the incident.
It appeared to be the first time Damascus had engaged an American aircraft in its airspace since a US-led coalition fighting the Islamic State group began strikes on Syrian territory in September 2014.
Syria is not participating in the US-led strikes against the militant group, but has so far refrained from taking action against the aircraft involved in the coalition's operations.
Damascus has said it was given prior warning before the coalition began the strikes, and Foreign Minister Walid Muallem said last year that Washington had pledged its strikes would not hit the Syrian army.
The coalition's strikes in Syria have largely been focused on Aleppo and Raqa provinces, where the Islamic State has strongholds.
But it has also targeted the group elsewhere, and hit positions believed to belong to fighters affiliated with Al-Nusra Front, the Syrian wing of the Al-Qaeda.
IS fighters have been largely absent from the northwestern province of Latakia, according to the Syrian Observatory for Human Rights, a Britain-based monitor.
But Al-Nusra fighters are active in the province, which is home to the Assad family's ancestral village and is a bastion of the Alawite sect of Shiite Islam to which the president belongs.