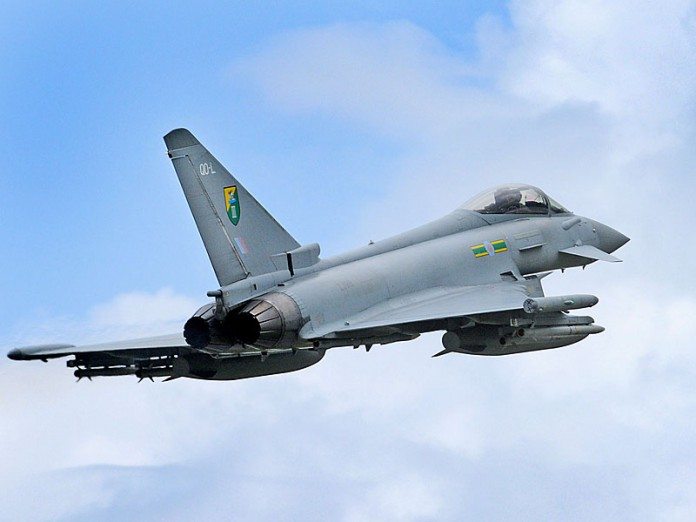 The 18th Gruppo based at Trapani Air Force Base (AFB), in Sicily, became the 20th Squadron operating Eurofighter Typhoon. Trapani was an Italian Main Air Base with two Air Defence Squadrons in previous years.
The Squadron recently acquired aircrews and aircraft from 4th and 36th Wings to support the Quick Reaction Alert (QRA) effort in Grosseto and Gioia del Colle. Recent Unified Protector operations showed the strategic importance of Sicily and Trapani as a valuable logistical and operational hub.
Trapani AFB also hosts the 82nd CSAR Squadron with the HH-3F helicopter and serves as a NATO Early Warning Forward Operating Base.
Enzo Casolini, CEO of Eurofighter, congratulated the 18th Gruppo and said: "We are very pleased that the Italian Air Force has achieved this milestone of 20th Eurofighter Squadron. Italy plays an important role in this international partnership with 24,000 employees working in Italy on this successful European combat aircraft which significantly contributes to the defence and security of this country."
Since entry-into-service in 2004, more than 340 aircraft have been delivered to the six customer nations Italy, Spain, Germany, the UK, Austria and Saudi Arabia. In total, the whole Eurofighter fleet has achieved over 160,000 flying hours.
Eurofighter Typhoon is the world's most advanced new generation real multi-role/swing-role combat aircraft available on the market and has been ordered by six nations (Germany, Italy, Spain, United Kingdom, Austria and the Kingdom of Saudi Arabia). With 707 aircraft on contract and 559 aircraft ordered, it is Europe's largest military collaborative programme and delivers leading-edge technology, strengthening Europe's aerospace industry in the global market.
More than 100,000 jobs across 400 companies are secured by the programme. Eurofighter Jagdflugzeug GmbH manages the programme on behalf of the Eurofighter Partner Companies: Alenia Aermacchi/Finmeccanica, BAE Systems, EADS CASA and EADS Deutschland, Europe's foremost aerospace companies with a total turnover of approx. EUR123.2 billion (2011).