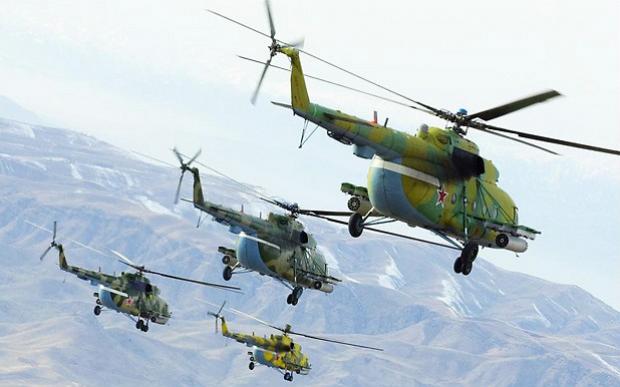 Syrian government forces used helicopter gunships to strafe rebel-held districts in Aleppo and shelled the area on the third day of a pitched battle for the commercial capital.
The fighting has sent some 200,000 civilians fleeing the northern city, according to the United Nations, which warned of a looming humanitarian catastrophe, while France said it would call an urgent UN Security Council meeting on Syria.
The head of the UN observer mission inside Syria said he had witnessed heavy shelling of Homs, Syria's third-largest city, on a field visit on Sunday during which UN chief Ban Ki-moon said the convoy came under small-arms fire by unknown assailants.
The army's offensive in Aleppo was focused on Salaheddin district in the southwest, a stronghold of the rebel Free Syrian Army, said the Syrian Revolution General Commission.
The army said later that it had overrun Salaheddin, although the rebels denied the claim.
Colonel Abdel Jabbar al-Oqaidi, head of the Free Syrian Army military council for Aleppo, insisted government troops had "not progressed one metre (yard)," and that the rebels still controlled "between 35 and 40 percent of Aleppo."
Inside the embattled district, whole streets and buildings were damaged, and electricity cables could be seen dangling between them.
While battles raged nearby, about 200 people waited in a queue to buy their daily bread from a rebel-controlled bakery.
Just outside Aleppo, rebels seized a strategic checkpoint after a 10-hour battle, AFP saw.
By securing the checkpoint, some five kilometres (3.8 miles) northwest of Aleppo, the rebels now control a direct route between the Turkish border and the commercial capital.
An AFP correspondent said the rebels captured seven tanks and armoured vehicles, and destroyed an eighth vehicle.
The Syrian Observatory for human Rights said the rebels had been able to make use of the captured armour. "Rebels used a tank they had captured from the army to target the military airport," the Britain-based watchdog said.
UN mission chief Lieutenant General Babacar Gaye said he was "deeply concerned about the ongoing violence from both sides in Aleppo."
"My observers there have reported an upsurge in the violence, with helicopters, tanks and artillery being used," the Senegalese general said.
"It is imperative that both sides respect international humanitarian law and protect civilians."
Gaye said that during his trip to Homs province on Sunday — his first field visit since taking over the mission earlier this month — he had seen heavy shelling in Homs and extensive damage in the battleground town of Rastan.
"There were damaged tanks left on the side of the streets, public infrastructure, such as bridges, was destroyed, and homes on the main roads inside the town were largely damaged," he said.
The five-vehicle convoy which was carrying Gaye came under small arms fire near Homs, a UN peacekeeping spokeswoman said.
"Fortunately there were no injuries," the UN chief told reporters.
UN officials said it was not known who had fired the shots.
There was renewed fighting in Homs province on Monday, in which the Syrian Observatory reported five rebel fighters and four civilians killed.
They were among 41 people the watchdog was able to confirm killed nationwide, although it admitted it had no immediate accurate figures for Aleppo.
"In a war context, it takes more time to accurately document the death toll," Observatory director Rami Abdel Rahman told AFP.
UN humanitarian chief Valerie Amos said an estimated 200,000 people had fled from Aleppo in two days and that an unknown number were still trapped in the city. Many people in Aleppo had sought shelter in schools and other public buildings.
"They urgently need food, mattresses and blankets, hygiene supplies and drinking water," she said.
US Defence Secretary Leon Panetta warned Syrian President Bashar al-Assad that the assault on his own population in Aleppo would be a nail in his coffin.
"Aleppo is another tragic example of the kind of indiscriminate violence that the Assad regime has committed against its own people," Panetta told reporters.
"If they continue this kind of tragic attack on their own people in Aleppo, I think ultimately it will be a nail in Assad's coffin," he said.
US President Barack Obama and Turkish Prime Minister Recep Tayyip Erdogan spoke by telephone Monday "to coordinate efforts to accelerate a political transition in Syria," the White House said.
Obama and Erdogan shared their concerns over the crackdown "and the deteriorating humanitarian conditions throughout Syria as a result of the regime's atrocities."
Syria's top diplomat in London Khaled al-Ayoubi resigned in protest against the "violent and oppressive" actions of the Assad regime, the British Foreign Office said.
It was the latest blow to the Damascus government after a series of defections of diplomats and senior army officers in recent weeks.
More than 20,000 people have been killed in Syria since the anti-Assad revolt began in March 2011, according to the Observatory. There is no way to independently verify the figure, while the UN has stopped keeping count.