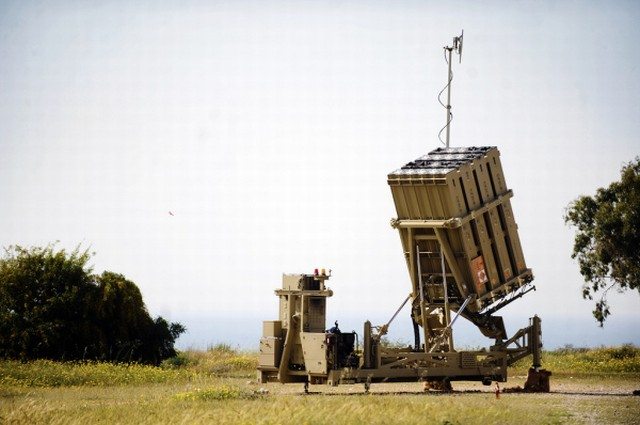 The Israel Missile Defense Organization (IMDO) of the Ministry of Defense, responsible for the development of Israel's multi-level defense system, completed a series of pre-planned trials today (Monday, January 21) as part of a project to upgrade the Iron Dome missile interception system.
The series of trials was designed to broaden the system's operational capacity and improve its capabilities against an unprecedented range of threats.
A few months ago the IMDO completed the first trial of the Magic Wand (David's Sling) missile interception system. It was the first trial of the system developed for the Ministry of Defense by Rafael Advanced Defense Systems and the American company, Raytheon. The data from the latest trial will allow for the continued development of the system and the ongoing development required for the Magic Wand's future operational readiness.
In the coming months, an upgraded model of the Tamir interceptor – used to intercept rockets and missiles – is expected to enter into operational use in the IAF. Iron Dome batteries will use the new upgraded rocket alongside the current interceptor. The introduction of the new rocket will both increase the Iron Dome's arsenal and upgrade its decision making capabilities. Likewise, the new model of the rocket will increase the system's operational range.