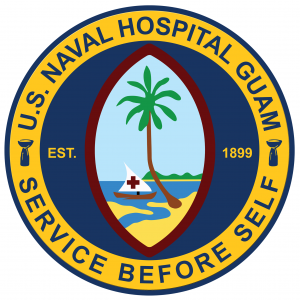 A second crewmember of the virus-stricken USS Theodore Roosevelt (CVN-71) aircraft carrier has been moved into the Intensive Care Unit at Naval Hospital Guam on Tuesday. This comes just a day after another Sailor from the carrier lost his life to complications arising from the coronavirus. The second Sailor, admitted into the ICU for shortness of breath, is one of four crewmembers hospitalized in Naval Hospital Guam for treatment of COVID-19 over the weekend.
As of April 14th, the U.S. Navy has reported 589 positive COVID-19 cases among the 4,865 crewmembers of the USS Theodore Roosevelt, with 4,024 of them moved ashore on Guam. The disembarked Sailors are undergoing various stages of a 14-day quarantine period within government-allocated hotels and housing across the island. The Service is struggling to maintain Fleet Health while continuing Operations, as the number of COVID-19 cases on CVN-71 account for 62% of all reported infections.
Separately, the USS Nimitz (CVN-68) is nearing the end of its two-week quarantine in Bremerton as a precautionary measure after one of its Sailors was isolated off the carrier for showing flu-like symptoms. The Navy has also held USS Harry S. Truman (CVN-75) off from returning to port after its deployment in the Atlantic, in an effort to preserve the health of the crew and further limit the spread of the coronavirus. To date, 950 Sailors have tested positive for the COVID-19 coronavirus.
"It's not a good idea to think that the Teddy Roosevelt is a one-of-a-kind issue. We have too many ships at sea. We have too many deployed capabilities. There's 5,000 sailors on a nuclear powered aircraft carrier. To think that it will never happen again is not a good way to plan," said GEN. John Hyten, Vice-Chairman of the Joint Chiefs of Staff.