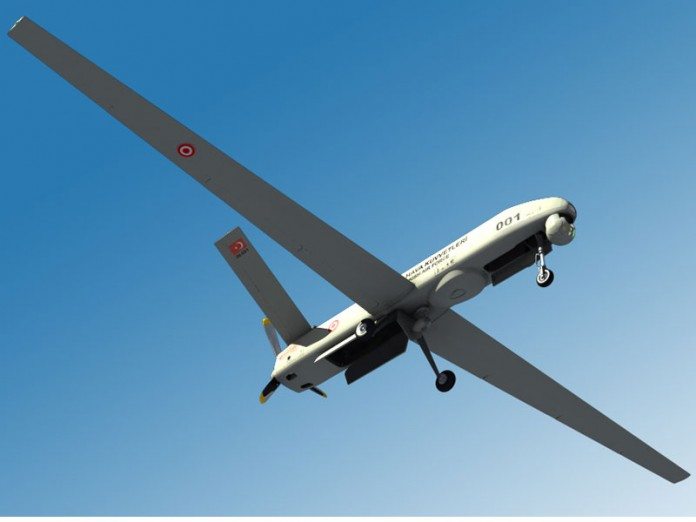 Turkish Prime Minister Recep Tayyip Erdogan accused Israel on Wednesday of lacking "trade ethics" in bilateral military contracts.
"Israel has shown disloyalty in our bilateral agreements in the defense industry area," Erdogan told reporters, referring to a military agreement on the purchase of Israeli drones by Turkey.
"For example, unmanned aerial vehicles were purchased and they were sent back for further maintenance. They (the Israelis) are still delaying the delivery. Is this moral ?", Erdogan asked.
The once-close relations between the two nations sank new depths last week after Israel refused to apologize for its deadly raid on a Gaza-bound aid flotilla in May 2010, which killed eight Turks and a US national of Turkish descent.
Last Friday, Ankara announced it was expelling Israeli ambassador Gaby Levy, and cutting all military ties, including defence-related trade contracts.
"You may have a problem or resentment with someone … but there is trade ethics in international agreements and you have to adhere to these ethical rules," said Erdogan.
Turkey and Israel signed a deal in 2005 for the supply of the unmanned aircraft, which Ankara uses in its anti-terror operations.
Once Israel's closest friend in the Muslim world, Turkey has been increasingly critical of the Jewish state since Erdogan and his Islamist-rooted Justice and Development Party (AKP) came to power in 2002.
Israel's raid on the lead ship of a six-vessel convoy taking aid to the Palestinian territory of Gaza, sparked widespread outrage.
A new UN report has criticised "excessive" force in the raid but also angered the Palestinians by upholding Israel's right to impose a naval blockade on Gaza to prevent arms reaching the Islamist movement Hamas.
In a display of muscle-flexing, Erdogan threatened to visit Hamas-run Gaza Strip and said more sanctions would follow.
On Wednesday, he declined to comment on his government's "Plan C."
"If we publicize new steps, the strategy will have no meaning," he said.