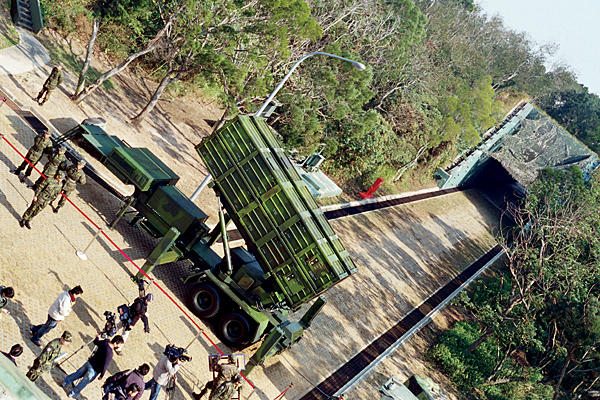 Taiwan's air force said Wednesday that two out of four missiles missed their targets during a drill earlier this week, two months after a similar failure left military leaders red-faced.
The missiles that failed in Monday's test included a US-made Sparrow and a French-made Mica, said air force spokesman Pan Kung-shiao.
"Our procedure was correct, and we will review this with the French and the US sides that made the missiles," he told AFP.
Details of this week's test at an airbase in southern Taiwan were kept confidential until after it had been carried out.
It followed a live-fire maneuver attended by the press in January, in which six out of 19 missiles missed their targets or failed to explode.
The previous flop earned the armed forces rare criticism from an irate President Ma Ying-jeou, who urged the military to practice more.
Taiwan has ruled itself since the end of a civil war in 1949, but Beijing still considers the island part of its territory and has never renounced the potential use of force to get it back.
The island's relations with China have improved since Ma became president in 2008 on a China-friendly platform.