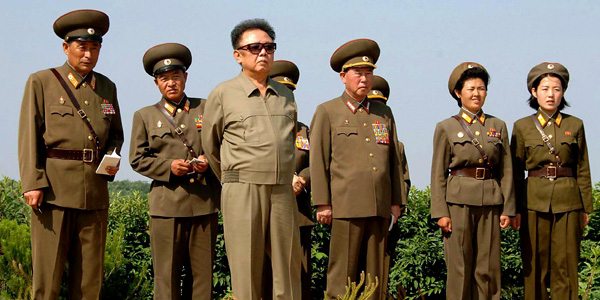 South Korea's military has suspended the launch by balloon of anti-Pyongyang leaflets into North Korea as part of efforts to improve tense cross-border relations, a report said Tuesday.
In another apparent sign of a softening stance, an official said Seoul had sent a vaccine shipment for more than one million North Korean children — the first such delivery in almost a year.
A military source told Yonhap news agency that South Korean troops had halted the leaflet launches in recent months.
"I understand the decision was made after taking into account the political situation, including the government's efforts to improve inter-Korean ties," the source said.
The defence ministry had no comment. It routinely refuses to discuss military propaganda activities.
After an 11-year moratorium, the South's military resumed floating the leaflets across the border in November 2010, in response to the North's deadly shelling of a South Korean border island that month, Yonhap said.
Defectors and private South Korean activists also stage their own launches of gas-filled balloons, which carry bundles of tens of thousands of leaflets.
These have typically carried news of the Arab uprisings, and call for the overthrow of Pyongyang's leader Kim Jong-Il.
The North, which tightly controls news from outside, has responded angrily to the leaflet launches and has threatened to fire across the heavily fortified border to stop them.
Inter-Korean relations turned icy when the South accused the North of sinking a warship near the disputed maritime border and killing 46 sailors in March 2010. They worsened further following the island attack, which killed four South Koreans.
But in recent months there have been signs of a thaw. Seoul has replaced a hardline minister in charge of cross-border relations and allowed religious leaders and aid groups to visit the North.
On Tuesday a unification ministry official said the South had delivered hepatitis B vaccines worth 1.06 billion won ($940,000) to the North through international aid agencies.
Last week the South approved the resumption of some $6.94 million worth of medical aid to the North via the World Health Organisation.