Israel's army has launched five criminal investigations into incidents involving its forces during the Gaza war, a top legal official said on Wednesday, two weeks after a truce took hold.
The United Nations and international rights groups have condemned Israel for numerous attacks which resulted in heavy civilian casualties, in a conflict that killed more than 2,140 Palestinians.
The army is already looking into five cases, with dozens of others pending investigation, a top army legal official told foreign journalists at the defence ministry in Tel Aviv, speaking on condition of anonymity.
Among the cases being investigated are the shelling on July 24 of a UN school in the northern town of Beit Hanun that medics said killed at least 15 people, and the July 16 bombing of a Gaza City beach where four children died.
Both attacks were condemned by the UN and Israel ally Washington, although the US refrained from placing the blame squarely on Israel.
Other incidents being probed include the killing of a woman in southern Gaza after troops coordinated her exit from a combat zone, the alleged beating in detention of a prisoner, and the alleged theft of money by a soldier from a home.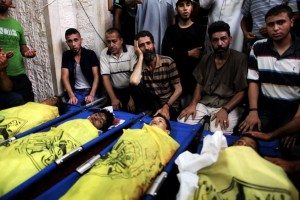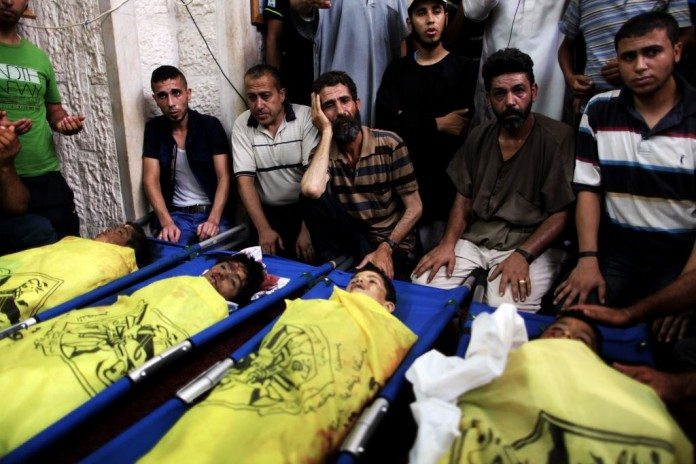 The army was "committed to examining all credible allegations of misconduct," the legal official said.
So far, the military has already dismissed seven other cases, two of which the official gave details on.
The first was an air strike that killed eight Al-Kaware family members on July 8, the first day of the war, and the second was a strike on a car the following day that reportedly killed a media worker.
"During armed conflict, the death of a civilian does not necessarily raise suspicion of misconduct, so when we receive complaints regarding these types of incidents… we need a more comprehensive factual understanding of the incident before we can decide whether to open a criminal investigation," the official said.
The 50-day war between Israel and Hamas militants killed at least 2,143 Palestinians, nearly 70 percent of them civilians, and 73 on the Israeli side.
The army had initially said 66 soldiers were among the dead but later corrected the number to 67.
The Palestinians have threatened Israel with action at the International Criminal Court over war crimes allegations, and Hamas has signed a proposal for Palestinians to join the body, potentially opening itself up to investigation.