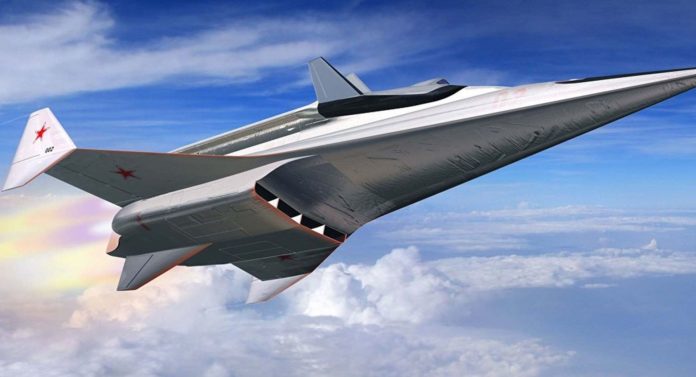 China has successfully developed and tested a cutting-edge waverider hypersonic aircraft, according to the China Academy of Aerospace Aerodynamics in Beijing.
The academy, part of the State-owned space contractor China Aerospace Science and Technology Corp, announced on Friday that the first flight test of its Starry Sky 2, which it calls the nation's first hypersonic experimental waverider vehicle, was conducted that day in the early morning at an unidentified testing field in northwestern China, adding the test was a "huge success".
Waverider is a hypersonic aircraft that has a wedge-shaped fuselage designed to improve its supersonic lift-to-drag ratio by using shock waves generated by its own flight as a lifting surface.
The hypersonic vehicle was lifted atop a solid-propellant carrier rocket and was then separated from the rocket before flying on its own propulsion system. During its independent flight, it maintained an ultrafast speed of Mach 5.5 to 6, or 6,732 km to 7,344 km per hour, for more than 400 seconds, according to a statement from the academy.
By comparison, the cruising speed of the fastest commercial airliner in active service — the United States' Boeing 747-400ER — is about 933 km/h.
In the test, the waverider reached an altitude of 30 km and carried out large-angle maneuvers. The vehicle obtained much data and verified a host of advanced technologies, such as the domestically developed heat-balance thermal protection system, the statement said.
The academy explained that the project is a research endeavor sponsored by China Aerospace Science and Technology Corp and intends to demonstrate new aerodynamic technologies, noting the design of Starry Sky 2 took three years.
The test marked the first time China has officially confirmed its research and development in waverider, a futuristic concept that can be turned into a hypersonic strike weapon capable of evading all existing air-defense networks.
The US and Russia have been researching and testing waveriders for years, aiming to make use of such vehicles' great potential in military applications.
Though China had not revealed its efforts in hypersonic vehicles before Friday's test, Western media reported that the country has designed at least one type of such craft, which Western analysts call WU-14 or DF-ZF, and has performed several flight tests for it.