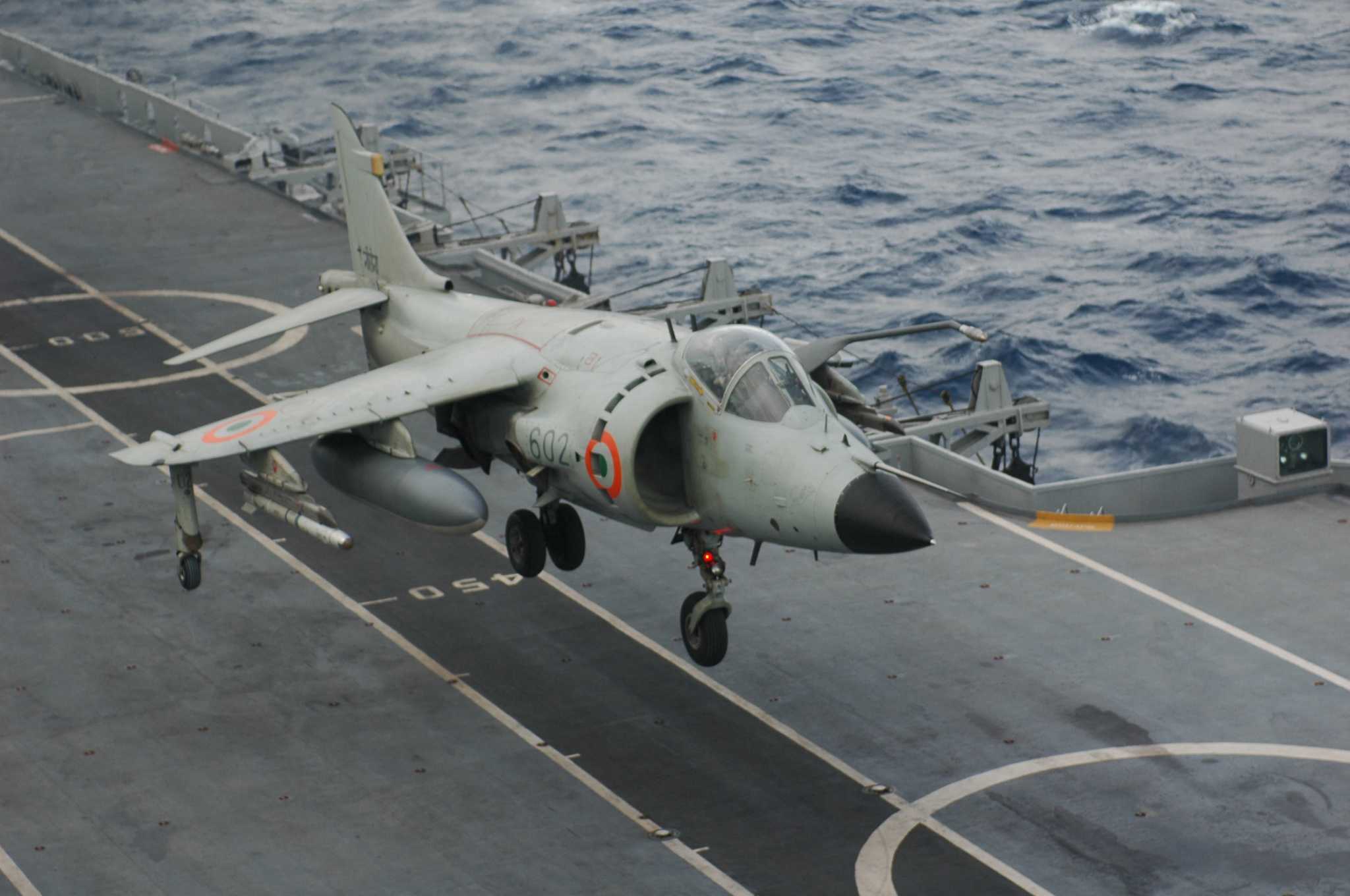 Britain's armed forces will lose equipment worth more than 12 billion pounds as part of wide-ranging government cuts targeting the country's public deficit, the Times newspaper reported Monday.
Last October's spending review announced that the country's fleet of Harrier jets and the aircraft carrier Ark Royal were to be decommissioned.
Plans for a four-billion-pound fleet of Nimrod spy planes were also ditched.
But parliament will only see details of the full estimated cost — equivalent to 19.1 billion dollars, 14.2 billion euros — for the first time later Monday.
The other items to be sacrificed will not be revealed Monday, but a government source told the British newspaper that "half a dozen or so" items would be scrapped, including a number of tornado jets.
In another report Monday, the Telegraph newspaper claimed that 100 student Royal Air Force (RAF) pilots, a quarter of the total, would be sacked as part of the cut-backs.
"We have spent the last four years of our lives training for this and they are just going to get rid of a huge amount of expertise overnight," one trainee told the newspaper.
"It's a real kick in the teeth and I would be devastated if I was chosen for redundancy," the airman added.
Military experts have mounted a sustained campaign since last year's spending review, frequently appearing in the media to warn of the dangers the cuts represent.
In a recent open letter, former British military chiefs said the scrapping of the Nimrod fleet was a "perverse" decision which would create a "massive security gap" in Britain's defences.
In a separate letter in November, a group of former naval chiefs warned that the decision to dispose of the nation's Harrier jets and sole aircraft carrier left the Falklands Islands open to the "national humiliation" of an attack by Argentina.
"For the next 10 years at least, Argentina is practically invited to attempt to inflict on us a national humiliation on the scale of the loss of Singapore, one from which British prestige … might never recover," they said, referring to the British loss of Singapore in 1942 during World War II.
The government is simultaneously battling to reign in an eye-watering 11.4 percent deficit while trying to fill a 38-billion-pound shortfall in military spending plans — for which it blames the previous Labour administration.