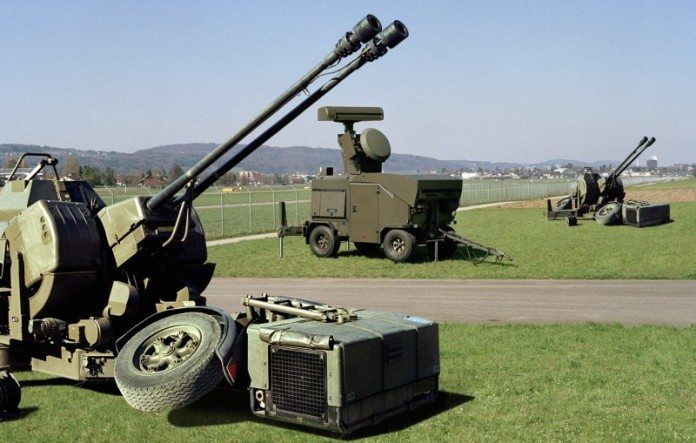 South Korea's defence ministry is investigating a US arms dealer and its local agency for supplying sub-standard parts for anti-aircraft guns safeguarding Seoul's skies, according to news reports.
The investigation followed complaints by the army that some of the Oerlikon 35mm twin cannons had defective barrels, Yonhap news agency said on Friday.
Out of the 72 barrels on 36 Oerlikons deployed to guard key sites including the presidential office, 49 turned out to be sub-standard, Yonhap and Hankook Ilbo newspaper said.
The barrels tend to crack when the guns are fired, the reports said, adding the army is now replacing them with locally developed barrels.
A defence ministry spokesman said police were investigating the "arms provision fraud" case but declined to give details.
The reports said a US dealer signed a contract in 1998 with South Korea's arms procurement agency to import barrels for the anti-aircraft guns by 2003.
However, its South Korean agency allegedly arranged for an unqualified local firm to make sub-standard gun barrels, ship them to Hong Kong and import them back to the country as apparently authentic products.
The scam earned millions of dollars, Yonhap and Hankook Ilbo newspaper said.
"The investigation will also look into allegations of bribery involving local procurement officials," an unidentified defence ministry official was quoted as saying.