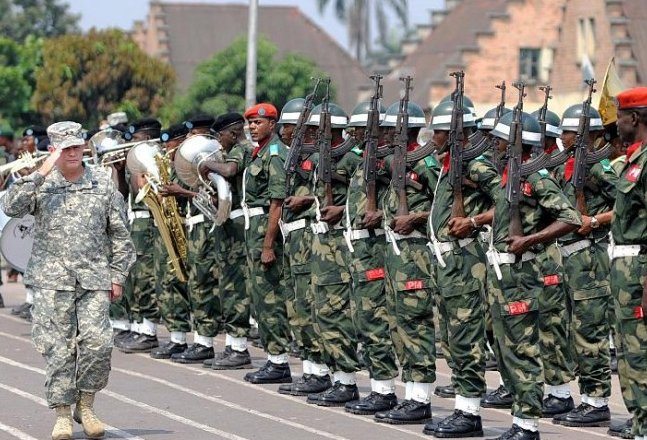 Forecast International expects African defense budgets will grow at an average of less than 3 percent per year for 2011 through 2015. This figure is substantially lower than the 2006-2010 compound annual growth rate of 12.96 percent per year.
While the expected trend is not entirely negative, as it still projects growth, the decrease does reflect a shift in priorities for the foreseeable future, according to FI's "The Military Market for Africa" report.
The past year has been particularly eventful for Africa, with the Arab Spring revolutionary wave to the north, an increase in Islamic fundamentalism activity, and several elections that led to political crises. Though a number of those conflicts are expected to carry into 2012, the majority were short term and are now in the recovery stages.
"Conflicts within several African countries at the end of 2010 and throughout 2011 have had a negative impact on those nations' political, economic, social, and military institutions," said Forecast International Africa Military Markets Analyst Nicole Loeser, author of the report. "This suggests that national budgets will be using funds to restore countries to pre-conflict conditions, leaving less funding for defense spending."
Although Africa may not offer the scope of opportunities presented by other, larger markets, the true value of the African arms market is drawn from those issues that mirror the global security climate. However, major military procurement purchases are not a priority at this time because several countries are in the midst of recovering from recent conflicts.
The drop in defense spending can also be accredited to African countries with energy-based economies. These nations have been key players in Africa's overall market growth in the past five years, with exportation profits driving defense spending. Algeria, Angola, Libya, Nigeria, and Sudan (which had a combine average compound annual growth rate (CAGR) of 20.52 percent in the 2006-2010 period) will only grow 0.23 percent per year between 2011 and 2015.
Most notably Libya, which had one of the highest CAGRs in defense spending from 2006 through 2010 at 33.27 percent – now at -1.7 percent – has the lowest projected CAGR for 2011 through 2015. This plunge stems from Libya's recent civil war battle that successfully ended Col. Muammar al-Qadhafi's regime. The complete halt of oil exportation during that time has experts predicting it will take Libya years until it is able to produce substantial amounts again. Furthermore, if Libya's Transitional National Council decides not to follow through with billions in arms agreements Qadhafi had with Russian and European firms, the African defense spending market as a whole may actually face a more significant contraction than predicted.
"In recent years, some of the large defense budgets have increased to the point of being unsustainable. Trends show that Algeria, Morocco, and South Africa are shying away from large defense budgets and opting to position themselves to support major military acquisition efforts through the forecast period." Loeser said. These big spenders have made major weapons purchases in the last few years, and new equipment is unlikely in the near term. By keeping their defense budgets modest in upcoming years, they are setting themselves up for a new wave of weapon acquirement.
Some smaller defense spending markets, such as Gabon, Ghana, and Kenya, have expressed the desire to allocate their defense expenditures more toward enhancing military proficiency and professionalism within the service, and are overlooking major arms purchases for the time being. A handful of countries, such as Ethiopia and Nigeria, are becoming more interested in peacekeeping operations, and in response, training for such deployment has moved up in priority.
The majority of funds for professionalism training, including promoting good governance, combating corruption within African armed forces, and peacekeeping deployment training, will be derived from international funding rather than the country's own defense budget. Not surprisingly, the U.S. continues to provide military assistance in these areas, an estimated $113.7 million between FY10 and FY12.
Forecast International, Inc. is a leading provider of Market Intelligence and Analysis in the areas of aerospace, defense, power systems and military electronics. Based in Newtown, Conn., USA, Forecast International specializes in long-range industry forecasts and market assessments used by strategic planners, marketing professionals, military organizations, and governments worldwide.