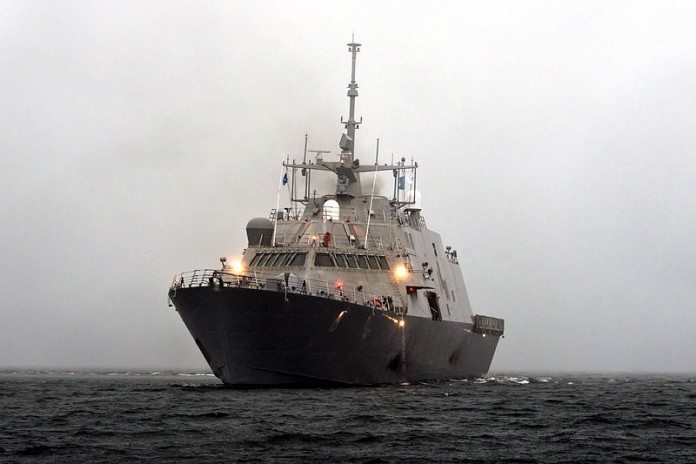 The Littoral Combat Ship (LCS) Shore-Based Training Facility (LTF) was internally realigned from Center for Surface Combat Systems (CSCS) Detachment San Diego to CSCS' Fleet Anti-Submarine Warfare Training Center (FLEASWTRACEN), Oct. 1.
The LTF is the first surface warfare training facility to provide integrated bridge and combat systems tactical scenario training for Sailors serving on board an LCS. It is comprised of three components which can be used independently or in concert with the others to provide more complex training scenarios.
Each section of the trainer replicates the basic layout and design of the LCS command and control, propulsion control systems and a bridge that includes video screens that can reproduce every one of the U.S. Navy's homeports, in addition to almost every routine port of call around the world.
"Training Sailors is our main priority and the realignment allows for additional LTF support as the LCS training mission continues to mature," said Capt. Don Schmieley, CSCS' commanding officer. "The transfer was conducted smoothly within the CSCS domain without any interruption in training."
CSCS is part of the Naval Education and Training Command (NETC) domain and played a significant role leading and developing the LCS training plan. In 2004, shortly after the LCS program was started, CSCS was designated as the lead learning center for LCS training development and issues concerning the program.
"The realignment is a transparent process for LCS crews, but it's an important move to ensure we continue to provide high-quality training as the program grows," said Cmdr. Christopher Sledge, FLEASWTRACEN's LTF department head. "We look forward to playing an important role in the long-term success of the LTF and the LCS program."