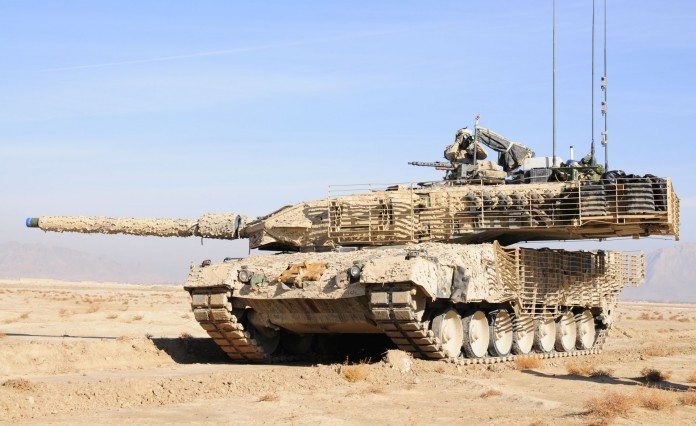 The German defense industry's exports were down significantly in 2014, compared to year before. The drop is partly due to a government pledge to keep a closer eye on the sector and what it exports where.
Economy Minister Sigmar Gabriel vowed last year to take a more critical approach to defense exports to non-EU and non-NATO countries.
His efforts have paid off to a certain extent. Total weapons exports approved by the German government dropped to 6.5 billion euros ($7.3 billion) in 2014, down 1.8 billion euros compared to 2013, according to the government's latest weapons exports report, which the cabinet approved on Wednesday.
The government said the exports that it groups in the "separate license approval" category stood at their lowest level in seven years at just under 4 billion euros. The number is of particular interest as it contains exports going to countries seen as less reliable than traditional allies, such as Saudi Arabia.
Exports to so-called third countries, mainly non-EU or EU-affiliated nations as well as non-NATO countries – made up 60.5 percent of exports, down 1.5 percent from 2013.
Ships and submarines for South Korea, Singapore, Saudi Arabia and Israel made up the lion's share of exports in that category.
The government report also said approved exports of small arms had almost halved in 2014, amounting to 47.4 million euros. The report stressed that the government had been particularly careful in awarding licenses in that category.
Opposition: drop don't go far enough
The opposition Green party, insists the decline was not significant, adding that the report marked a "disgraceful low point" in the government's credibility and insisting that Gabriel's tougher stance on weapons exports was just a "PR offensive."
The Greens, the Left party and several politicians from the ruling Social and Christian Democrats hav said they are in favor of even more stringent rules, calling for a total ban of exports to countries like Saudi Arabia, an important client but a country that continues to flout human rights.