The PLA Air Force dispatched various types of military aircraft for far-sea training in the Pacific Ocean twice in September, 2016. In addition to the H-6K long-range bomber that drew close attention, the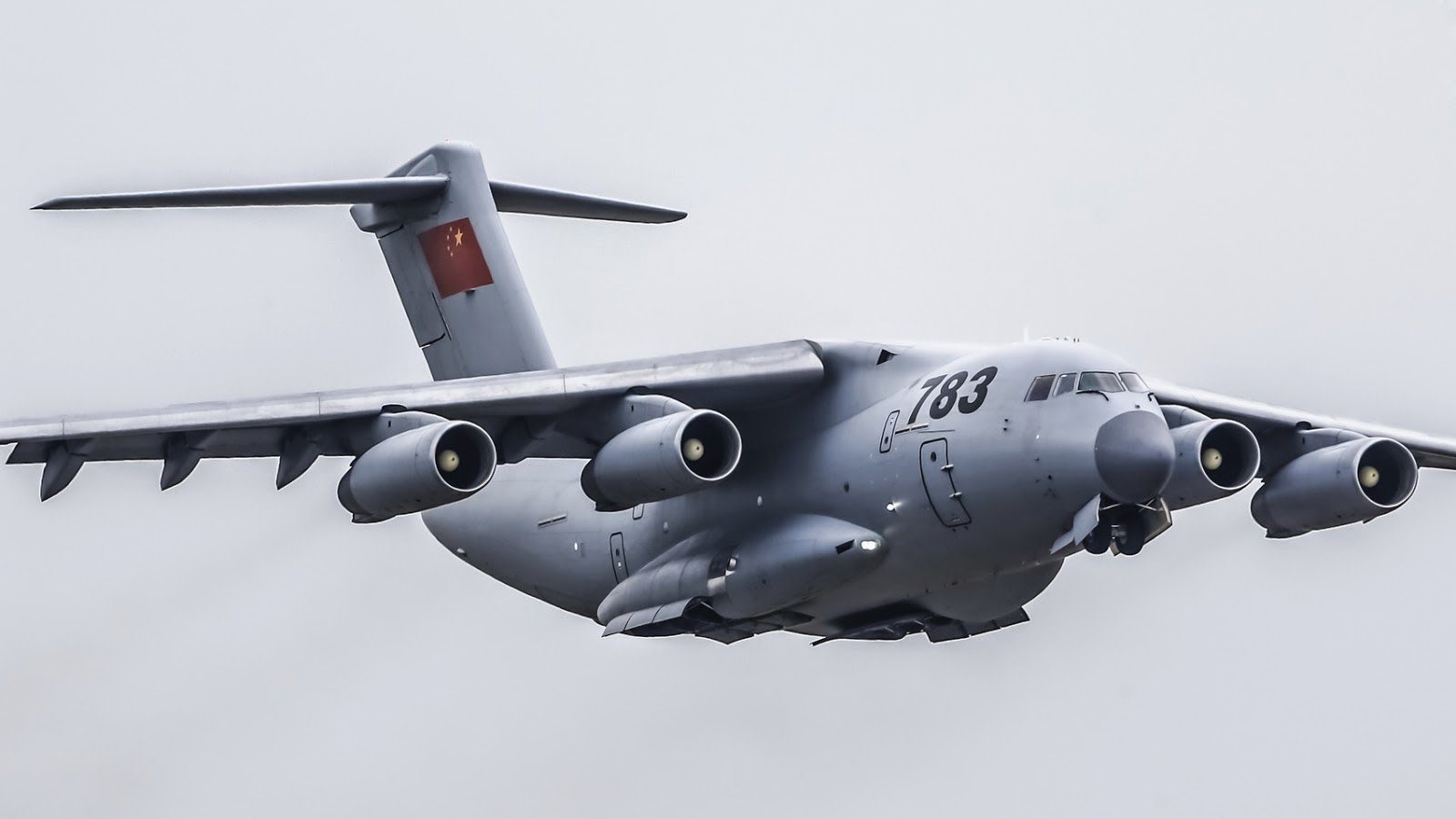 (AEW&C) aircraft in the formation was also a big surprise.
Military expert Wang Mingliang said in an interview with the People's Daily Online that the fact that AEW&C aircraft participated in far-sea training repeatedly indicated that its ability of detecting targets on the sea was improving.
A new-generation AEW&C aircraft will likely be developed on the basis of Y-20, further narrowing the gap between China-made AEW&C aircraft and world advanced AEW&C aircraft.
According to Wang, the main task of AEW&C aircraft is target search and identification in the sky, and intelligence processing and distribution to other combat aircraft.
Compared with land-based radar, it is more flexible with longer detection distance, and is a pivotal piece of equipment in modern air combat system.
China has a vast territorial sea, but land-based radar is only installed in some islands and reefs along the coast, so combat aircraft would not be supported by them land-based radar once they fly to the far sea.
Therefore, AEW&C aircraft play a critical role in preserving China's territorial sea sovereignty, safeguarding its maritime rights and interests and reinforcing the maritime defense depth. It is the precondition for China's Air Force to go global.
The AEW&C aircraft has participated in several far-sea training of the PLA Air Force in recent years, indicating that its ability of detecting maritime targets is improving and the ability has been tested in military training.
It is learnt that the Chinese Air Force currently has KJ-200, KJ-2000 and KJ-500, the first two being the earliest AEW&C aircraft of China. They use different radar antenna, and KJ-2000's "mushroom head" can detect surrounding air space without any dead zone and with a longer detection distance, resulting in an overall performance superior to that of KJ-200 that is fitted with the "balance beam" radar, according to Wang Mingliang.
While KJ-2000 and KJ-200 mainly detect air targets above land, KJ-500 has made breakthroughs in detecting maritime targets thanks to its technological progress.
When talking about the future development of home-made AEW&C aircraft, Wang Mingliang said all equipment should be developed according to national demand.
To develop home-made AEW&C aircraft, we should fully consider the possible conflicts and combats that China may face and the diversified missions it may have to implement in the future, Wang said.
In the future, China-made AEW&C aircraft will first and foremost cover all of China's territorial land and sea. It should also ensure that combat aircraft is able to implement diversified missions in surrounding areas and meet the demand for defense depth, which poses a higher demand on maritime detection capability of AEW&C aircraft.
In order to provide intelligence for aircraft carrying out overseas missions, AEW&C aircraft should be able to fly farther and detect complicated terrain conditions including mountain, desert, forest and sea.
The home-made large and multi-purpose transport plane was officially commissioned in the PLA Air Force in July this year, marking a significant step forward of the Air Force's strategic delivery capability. The potential of modified Y-20 has also drawn close attention. Will AEW&C aircraft be modified in the future based on Y-20?
"It is indeed possible that China will modify the AEW&C aircraft based on Y-20, which conforms to the laws on technical development of AEW&C aircraft around the world." According to Wang Mingliang, the modified AEW&C aircraft will have improved flying range and hang time and will very likely carry out far-sea missions including overseas escort. Its radar performance will be significantly bettered too.
Going forward, performance of China's AEW&C aircraft will be closer to the world cutting-edge level and better serve the PLA Air Force in carrying out diversified missions.