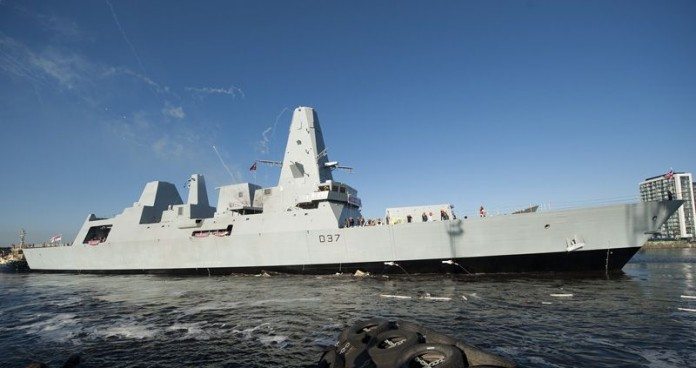 The Strategic Defence and Security Review (SDSR), commissioned by the British Government, intends to make some key decisions, against a backdrop of dwindling budgets. The outcomes of this review will determine the future capabilities and size of the country's defence forces. The key challenge that the government faces is to retain the capabilities of the domestic defence industry, while cutting back on its conventional arsenal.
New analysis from Frost and Sullivan (http://www.aerospace.frost.com), Revenue Opportunities and Stakeholder Mapping in the United Kingdom Naval Programs, finds that the current focus in the defence establishment is on developing capabilities for global expeditionary operations with the United Kingdom aspiring to play a leading role in coalition operations. The following segments are covered in the research: C4ISR, naval training and simulation, and unmanned underwater vehicle in the naval defence domain.
"Ongoing major programmes related to aircraft carriers, Type 45 destroyers and astute submarines will sustain revenues during the forecast period," notes Frost and Sullivan Research Analyst Mahendran Arjunraja. "The actual value of the Vanguard submarine replacement programme will be known only after the main gate approval, which is expected in 2016, while procurements for the Type 26 frigate project is expected to happen after 2020."
The United Kingdom has one of the most evolved naval capabilities in Europe and it is anticipated that the Government will make every effort to retain the country's naval superiority. Currently, however, British naval planners are struggling with an acute resource shortage.
This has been compounded by recent engagements in Afghanistan and Iraq. It is believed that the UK Ministry of Defence (MoD) can no longer afford to have budgets that cover both conventional and specialist capabilities, equally.
"The current economic turmoil and the budget deficit have created doubts over future spending commitment," cautions Arjunraja. "Defence suppliers need to adapt to this new climate of austerity by providing cost-effective solutions."
The current military operations of the country are mostly land based. Hence, an opportunity for urgent operational requirements (UOR) in the naval domain is limited.
Promisingly, for market prospects, however, the emphasis on interoperability with allies is increasing. This trend might create more opportunities for domestic defence manufacturers by opening up markets in allied countries. On the other hand, it would also create intensified competition in the domestic market as more and more foreign companies would flood in, seeking to leverage on the potential for revenue growth.
"Absolute cost, sustainability and life time support are the future procurement priorities of the MoD," concludes Arjunraja. "Domestic defence companies would not be able to benefit from economies of scale unless they supplement their order book with foreign sales or innovate in-house."