I put a thread not related to defense, on HST (High Speed Train) since this I believe one thing that many proponents of green economy try to enhance. Reducing carbon foot print from Air Traveling.
I put a video from Indonesia Technological Development Agency (BRIN used to be call BPPT). This is the concept of High Speed Train between Two biggest Indonesian Cities (thus biggest economic hubs), Jakarta and Surabaya. Distances around 800 km, and with operational speed of 250 km it will be covered theoritically around 4.5 - 5.0 hrs. Still longer time then plane of 1 hrs, but 2.5 times faster then existing train.
Differed from current HST project between Jakarta and Bandung with Chinese contractor (which now already balloning over budget), This project will be lead by Indonesian contractor (with possibilities JV with Japanese) and Train build domestically. The domestic train manufacturer INKA rumoured going to partner with Euro vendors (altough other vendors from Japan or even China is also possibilities).
However my point mostly on this thread is how far the distances on that still make it HST feasible.
As you may recall, we wrote about China National Railway after it unveiled the world's first high-speed train capable of a top speed of 600 kph (375 miles/hour). According to Reuters, the maximum speed makes the train which was self-developed …
techstartups.com
Put one video shown the achievement of China on building the most extensive HST network, and also article on how their HST is also loosing money on several routes.
Alitalia closes on October 14, but Italy's high-speed trains, the Frecce and Italo networks, are set to increase their passenger numbers.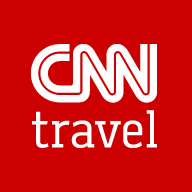 www.cnn.com
On other hand some HST/HSR operation can be so succesful that can help bring a national carriers to bankruptcy and cease to exist (off course it's not the only reason why Alitalia cease to exist). This case even prompt some 'green' politicians and enviromentalists to ask EU banning short term flight in favor more HST/HSR network.
This come back to the question what distances that can be attractive for consumers to leave other mode of transportation toward HST ? I'll take example of Indonesian-Chinese HST project between Jakarta and Bandung. The distance is less than 200 km, already exists existing railway (alltough some section still used track from Dutch era toward mountains that significantly reduce speed), and High speed Toll network.
The HST by theory should only take 50 minutes then 3.5 hrs on present train, and with automobile through Toll road. The costs should be 2.5 times more expensive then current train or toll road costs. Then the question of balloning costs of Investment due to land acquisition and the first stage still not into Bandung downtown station (only up to suburb), due to the high investment costs building extension toward downtown. This then raise questions (even political ones) whether HST Jakarta-Bandung will be attractive enough for consumers, if they have to in the end of line taking other transportation mode from suburb to downtown.
Balloning cost of investment also that prompt decision from Jakarta to take over some costs in order not to get more debt from China. Talking on debt trap, high cost on building HST/HSR also become questioning issue when Laos open HST line to China, as part of Road and Belt inisiative. Many call doubt the impoverished Laos will going to have capabilities to pay back USD 6 bio (excluding interest) on investment cost back to China.
The two governments tout the line as a boost to economic growth
www.voanews.com
For that, I still think Jakarta-Bandung distances of 200 km is too short for HST, but Jakarta-Surabaya distances of 800 km is more appropriate. Also 4-5 hrs time is the longest period of most customers wiling to stay in HST. More than that, they will choose Airplane.
If we see the Chinese HST network, it's very extensive, but I understand why some of the routes is not going profitable. Like I can understand Beijing to Shanghai. However Beijing to Guangzhou ? It's just to far that customers probably choose Airplane instead. Let alone to area in West like Tibet. It's clearly build to open more remote areas, but also more to CCP Political masage on putting all network throughout China whether profitable or not.
Still HST momentum seems going to increase both due to enviromental issue on reducing flights and automobile traffics, but also due political image on more enviromentally friendly tranportation infrastructure image.
Last edited: