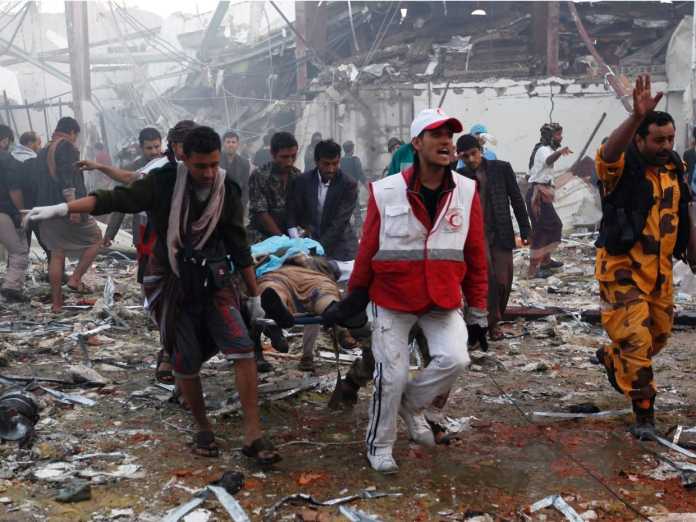 Countries selling weapons to Saudi Arabia and its allies must answer for "war crimes" being committed in Yemen, Iran's President Hassan Rouhani told his French counterpart in a phone call on Sunday.
"In Yemen we are witnessing war crimes and countries that provide weapons for Saudi Arabia and the Arab coalition must be answerable in this regard," said Rouhani in the phone call with President Emmanuel Macron, according to the presidency's website.
The call came just hours before French Foreign Minister Jean-Yves Le Drian was due to arrive in Tehran for talks with top officials, including Rouhani.
France is one of the biggest arms exporters to Saudi Arabia, which has been bombing Yemen almost daily since 2015 in a bid to dislodge Huthi rebels that seized control of the capital the year before.
Macron and Rouhani also discussed the Syrian conflict, calling for a "swift re-establishment of stability and peace", according to Iran's account.
Rouhani welcomed France's efforts to preserve the 2015 nuclear deal, which the United States has threatened to tear up.
"The Islamic Republic of Iran is ready to consult and strongly cooperate with Fran
ce on all economic, cultural and political issues," Rouhani said, praising "the very old and friendly relations" between the two countries.