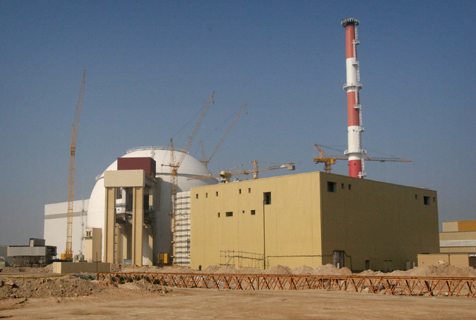 The White House on Monday dismissed reports of an underground explosion at Iran's Fordo atomic plant and also accused the Islamic Republic of adopting delaying tactics on nuclear talks.
Iran had previously condemned reports in sectors of the US and Israeli media about the alleged blast as "western propaganda" designed to influence the outcome of its stalled nuclear dialogue with Western powers.
"We have no information to confirm the allegations in that report, and we do not believe the report is credible," White House spokesman Jay Carney said.
The reports cited the conservative American news website WND, which reported that an explosion at the Fordo facility on January 21 had caused major damage and trapped workers.
Iran has several times accused Israel and the United States of taking action to sabotage its nuclear program, through assassinations of its scientists and unleashing computer malware against its facilities.
The Fordo site is dug into a mountain near the holy city of Qom, some 150 kilometers (90 miles) south of Tehran, to protect it against air strikes.
Iran says it has been targeted previously, and blamed an explosion that reportedly cut the power supply to Fordo on saboteurs.
The site, whose existence was revealed by major powers in 2009, began in late 2011 to enrich uranium to purities of 20 percent, a process at the heart of US and western concerns that Iran is trying to make a nuclear bomb.
The last round of Iran's talks with the so-called P5+1 — the United States, Britain, China, France, Russia — held June in Moscow ended with a stalemate, as did previous rounds.
The sides have failed to agree on a new stage of talks, blaming each other for uncertainty over a date and venue. The US side has said Iran was offered talks in Istanbul at the end of this month, but never confirmed.
"Iran, not for the first time, has been continually putting forward new conditions as a delaying tactic," Carney said.
"Negotiations about negotiations is a familiar tactic that only results in further isolation and more pressure on Iran."
State Department spokeswoman Victoria Nuland said the ball is in Iran's court after the US proposed "another set of dates and another range of venues in February."
She said the US had been extremely "open and flexible" but that Washington had to ensure the talks were held in "a venue that's not politicized."
"I don't think we're going to Tehran, for example," she added. Tehran and Washington have not had diplomatic relations since the storming of the US embassy in the Iranian capital in 1979 and the subsequent hostage crisis.