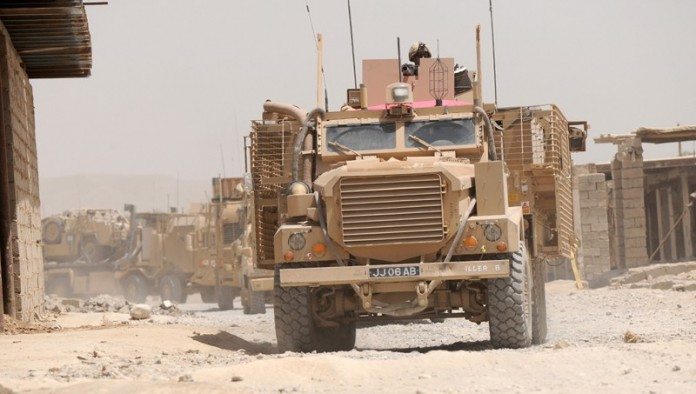 The latest defense report The Armoured Vehicles Market 2012-2022 assesses that the global market for armoured vehicles will be worth $10.97bn in 2012, as armoured vehicles continue to form a central component of military procurement worldwide, despite pressure on defence budgets in many leading nations.
Spending on armoured vehicles is projected across the forecast period 2012-2022 with analysis of major existing programmes being undertaken by Western governments, in addition to growth within emerging markets for armoured vehicles, including China, India, and Turkey.
Concerning The Armoured Vehicles Market 2012-2022, the analyst commented that 'Despite the fact that many armoured vehicle programmes are undoubtedly threatened by ongoing curtailments to defence budgets around the world, opportunities exist for companies to bid for a wide range of armoured vehicle programmes within leading military nations, in addition to the prospects of partnering with emerging militaries and local companies to form joint ventures'.
The Armoured Vehicles Market 2012-2022 report contains 145 tables, charts and graphs that add quantitative analysis to explain developing trends within the armoured vehicles market. Visiongain provides forecasts for the period 2012-2022 in terms of value (in US$) for the global armoured vehicles market, four armoured vehicles submarkets (Main Battle Tanks, Medium Armoured Vehicles, Medium Mine-Resistant Vehicles, Light Protected Vehicles), and the leading 20 national armoured vehicle markets. In addition, a SWOT (strengths, weaknesses, opportunities, and threats) analysis is included within the report. The forecasts and analysis are underpinned by extensive expert consultation and the report includes an interview with Oto Melara SpA.
The Armoured Vehicles Market 2012-2022 will be of value to current and future potential investors into the armoured vehicles industry, as well as companies and research centres who wish to broaden their knowledge of the armoured vehicles market.