Iran plans to buy the Sukhoi Su-30SM fighters, the Mil Mi-8 and the Mil Mi-17 helicopters, as well as other weapons from Russia in an arms deal worth more than $8 billion, the Kommersant newspaper reported, citing unnamed sources.
"Tehran has already sent a list of military hardware that Iranian Armed Forces would like to purchase from Moscow," the daily added, saying that the Russian Ministry of Defense, the Russian government and the Kremlin have already seen the list.
The Iranians allegedly want to buy the Sukhoi Su-30SM multirole fighters, the Yakovlev Yak-130 advanced jet trainer and light attack aircraft, the Mil Mi-8 and Mil Mi-17 transport helicopters, as well as the K-300P Bastion-P mobile coastal defense missile systems, frigates and diesel-electric submarines.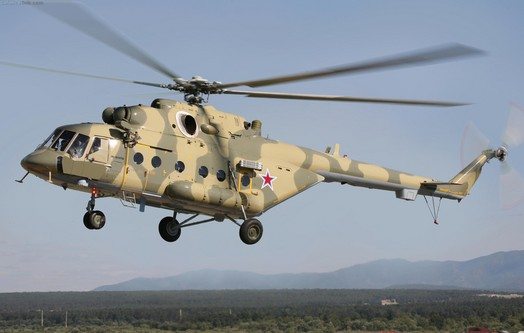 Last Thursday, a source in the Iranian Defense Ministry confirmed that Iran was interested in acquiring the Sukhoi Su-30 to upgrade its fleet. The source did not specify what version of the aircraft Iran was interested in. A day earlier, Iranian Defense Minister Hossein Dehghan, who is on a two-day visit to Moscow, mentioned that Tehran wanted to seal a license production deal with Russia.
"The addition of any Su-30 variant would greatly increase the capabilities of the Iranian air force, which is mostly equipped with an antiquated mix of American-, Russian- and Chinese-built hardware," defense expert Dave Majumdar wrote for the National Interest.
Tehran, according to the Kommersant, could also ask Moscow's help in repairing Iran's fleet of the Mikoyan MiG-29s, Sukhoi Su-24MKs and submarines.