Why shown there's KFX/IFX office in DI facilities as claim that DI position is superior compared to the International Partners in F-35 ? All the Partners in F-35 have their own F-35 project offices in their facilities.

Again, you have your own right for your opinions, but back it up in this forum.
It is not KFX/IFX office in DI facilities. It is clearly said
Combined R&D Center Korea Indonesia.
It is in South Korea. That is the office during first phase of development (2010-December 2013) which is technological development phase where Korea is represented by ADD Korea and Indonesian is represented by DI (and also Bandung Institute of Technology and Indonesia Air Force personnel)
The combined R&D is conducted in South Korea as senior partner of the program.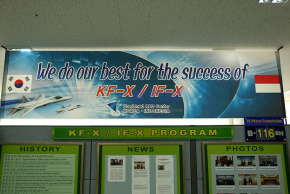 Last edited: