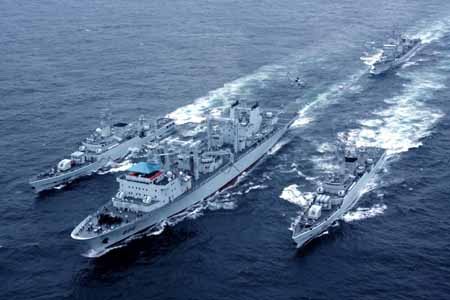 China has told the United States it will go its own way with its growing aid and investment in the South Pacific and does not support combined efforts, a senior US official said Tuesday.
At a 16-nation Pacific island summit this month in New Zealand, Chinese officials explained they were "not particularly interested in sharing" fruits of their engagement, said Kurt Campbell, the US assistant secretary of state for East Asia.
"Our Chinese friends politely said, frankly, we will do our own investment and we will do our own quid pro quo on a bilateral context," Campbell told a conference hosted by The Washington Post and advisory firm Oxford Analytica.
China in the past decade has ramped up aid and investment in the developing world, generally with few political strings attached, as the Asian power seeks to secure natural resources to fuel its rapidly growing economy.
A study released in April by Australia's Lowy Institute for International Policy found that China has pledged $600 million to the Pacific since 2005 and warned that the islands may soon face heavy debt burdens.
But Campbell said that China's leadership overall has pursued only limited strategic ambitions despite the growing number of international relationships.
"I think what's interesting if you look at the situation globally is how generally underdeveloped the political and strategic rationale is for many of their activities," he said.
China has historically battled rival Taiwan for recognition around the world, but the diplomatic war has eased since Beijing-friendly President Ma Ying-jeou took office in Taipei in 2008.
Instead, China has turned to its international relationships on only a few issues where it hopes to avoid isolation such as climate change and the value of its currency, Campbell said.