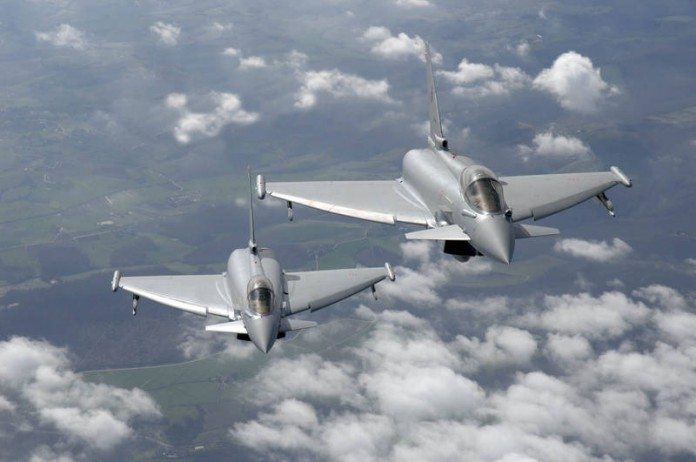 Discussions with the Kingdom of Saudi Arabia Government have been underway for some time to agree definitive pricing for the supply of 72 Typhoon aircraft to the Royal Saudi Air Force (RSAF) contracted in 2007 under the government to government Salam programme. Whilst progress has been made through the course of these negotiations, issues remain to be resolved before contract pricing, acceptable to all parties, can be agreed.
Discussions continue towards a Salam agreement. Acceptable pricing terms remain the Group's driver to such an agreement, not the timing of the settlement. Should an acceptable agreement not be reached before the Group's full year results announcement, the impact on 2012 trading guidance would be to reduce the Group's underlying earnings per share by approximately 3 pence per share.
BAE Systems, as the prime contractor to the UK Government, has delivered 24 Typhoon aircraft to date. All parties remain committed to the programme and further aircraft are in-build for deliveries to recommence in 2013.
Further progress has been made on other aspects of the Group's business in the Kingdom of Saudi Arabia. Following the approval of budgets amounting to $12bn in December 2011, negotiation of contracts to provide the next five years of support together with supply of other related equipment under the core Saudi British Defence Cooperation Programme (SBDCP) are well advanced and are expected to be signed before the end of 2012. These contracts will allocate a significant proportion of the approved budgets.
These contracts under the SBDCP follow the £1.6bn award, in May 2012, to support the future aircrew training requirements of the RSAF. That contract includes the supply of 22 new Hawk Advanced Jet Trainer aircraft, 55 Pilatus PC-21 aircraft and other aircrew training equipment.