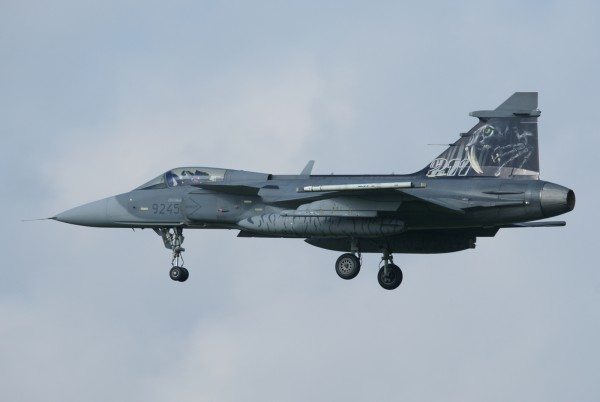 Swedish defence group Saab AB said Wednesday it was "proud and delighted" over Switzerland's decision to purchase 22 of its Gripen fighter jets to replace its ageing F5 fleet.
"Given that Switzerland is known globally for applying (the) highest procurement standards and requesting state-of-the art technologies, Saab is both proud and delighted that Gripen has been chosen as the Swiss Air Force's future multirole fighter aircraft," Saab said in a statement.
The Swiss selection "confirms that Saab is a market-leader in the defence and security industry and that Gripen is a world-class fighter system that provides the best value for money", Saab CEO and president Haakan Buskhe said in the statement.
Gripen is already in service with the Swedish, Czech, Hungarian, South African and Thai air forces.
Saab saw its share price take off on the Stockholm stock exchange after the announcement, closing up 11 percent at 120 kronor in an overall market that closed up 5.14 percent.