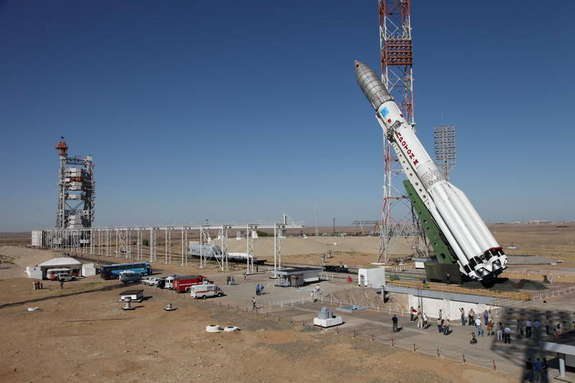 A Russian Proton rocket with an advanced satellite on board crashed outside of Kazakhstan's territory after lift-off, RIA Novosti cited a source as saying.
There are so far no reports of damage or casualties.
The rocket could have crashed over the Altai Mountains or the Pacific Ocean, a source told RIA Novosti.
All other launches of Proton-type rockets will be halted at Baikonur space center in Kazakhstan until the reason for the crash is determined, a source told RIA Novosti.
There was an emergency engines shutdown on the 540th second following the launch, the Russian Federal Space Agency said, as quoted by Itar-Tass.
The Proton-M rocket, carrying an advanced Express-AM4R satellite, was launched on schedule from Baikonur on Friday. The Express-AM4R would have been Russia's most advanced and powerful satellite.
The spacecraft weighed 5.8 metric tons and had 63 transponders providing X-band, C-band, S-band, L-band, Ku-band, and Ka-band capacity along with 10 antennas installed.