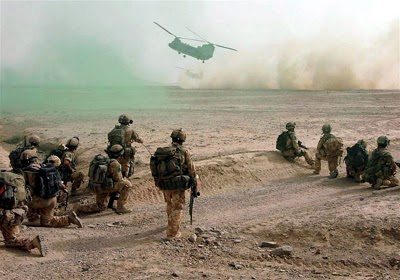 NATO has announced that it is going to put restrictions on some ISAF operations with Afghan Forces following a string of so-called "green on blue" attacks. Larger operations will be unaffected by the new measures. But below Battalion level, a General's approval will now be needed.
The Defence Secretary – making an urgent statement to Parliament – said there is no change to British policy in Afghanistan and that British units will continue partnering operations at all levels.
ISAF says the changes are a temporary measure in response to what it sees as an increased threat level, sparked by the release of an American video which has been condemned across the Muslim world as insulting to the Prophet Mohammed.
Over the weekend six soldiers – two of them British – were killed in so called green on blue attacks.
ISAF says it remains committed to its partnership with the Afghan National Security Forces. "Most partnering and advising will now be at the Kandak (Battalion) level and above," it said in a statement. "This does not mean there will be no partnering below that level – the need for that will be evaluated on a case-by-case basis and approved by RC (regional) commanders.
"In some cases, ANSF are fully capable of increased independent activity and their advisers will simply be stepping back to advise from the next level.
"Make no mistake about it: we remain committed to our partnership with the ANSF, and we continue to move forward and will meet our campaign objectives."
In a statement, the Ministry of Defence said: "We have got a strategic plan which has not changed and we are working towards an end of our combat operations by the end of 2014 and are very confident about the way that plan is being executed. "ISAF have said that in response to elevated threat levels from the film taken to insult Islam, some prudent but temporary measures have been taken to reduce our profile and vulnerability to civil disturbances or insider attacks.
"We have said all along we will take every step that we need to take to minimise the risk to our troops and that's what we are doing. Such steps have been taken before during other high tension periods.
"Most partnering and advising is already carried out at the Kandak (Battalion) level and above and has always been the direction of travel of our transition plan. "Partnering below that level will continue with the need for it evaluated on a case by case basis and approved by Regional Command commanders."
Some 51 international troops, including nine UK personnel, have been killed by so-called "insider attacks" so far this year. There have been 18 "green-on-blue" UK fatalities since 2008.