The technology demonstration has phoned home from where it is attached to the belly of NASA's Perseverance rover.

www.nasa.gov

Ingenuity UAV helicopter is the most interesting thing for me from this overall Perseverance program. I always want to know how in practice the Earth origin UAV flight behavior in Mars less dense atmosphere environment.

If this prove successful, then it will be really game changer on Mars planetary mission in future. UAV helicopter can easily go to places that hindering Land based Rover. They can be equipped with sensors that reading mineral material below surface, just like some UAV being used by mining companies now.

More importantly it can cover much more area, that usually can only be observe from orbital satellite. This's just flying drones being use in Star Wars, Star Trek and other science fiction movies for deep recon
Do you remember the flying Hunter-Killer prototypes of Terminator 3?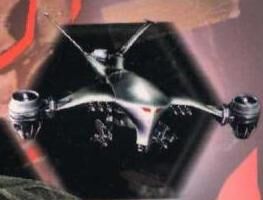 The Flyer Killer (FK) is a flying class of Terminator as it is an airborne Non-Humanoid Hunter Killer built by Skynet. It is an upgraded version of Hunter-Killer Aerial Weapons Platform Prototype, armed with dual laser with three rockets under each wing and two under the nose. It uses three...

terminator.fandom.com
A real life flying version exsists of it.
Back to the Mars 2020 project...
Here we can see how they will deploy the Ingenuity Mars Helicopter.