Some interesting and detailed photos taken by the the Colour and Stereo Surface Imaging System (CaSSIS) on the Exomars Trace Gas Orbiter.
On the first photo the surface of Mars looks like an oxidized copper piece of artwork.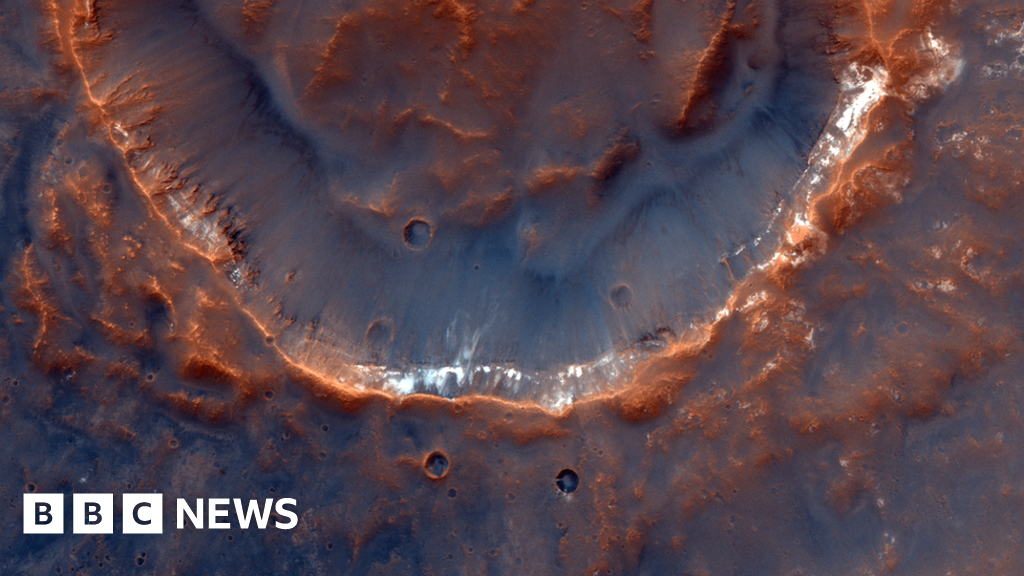 The instrument takes images of dust storms, frost deposits and minerals on the Red Planet's surface.