Agreed, as I have said before, dismissing widespread mask use out of hand purely on the basis of aerosol behaviour does not adequately address all the variables at play in a nationwide pandemic response. For example:
- While SARS-Cov-2 appears to spread primarily via airborne means,
it can persist on people's hands/bodies
as well as on surfaces outside the body (even outdoors). As a consequence, significant emphasis on hand hygiene seems to be warranted:
-
Masks and face coverings can significantly reduce the amount of aerosol particle emission/viral shedding from expiratory activities
. While a dangerous viral load may not travel far in an outdoor setting, that still means less viral inoculum to be coughed/sneezed/breathed onto an individual's own hands and then transferred to other individuals or frequently used surfaces like door handles etc.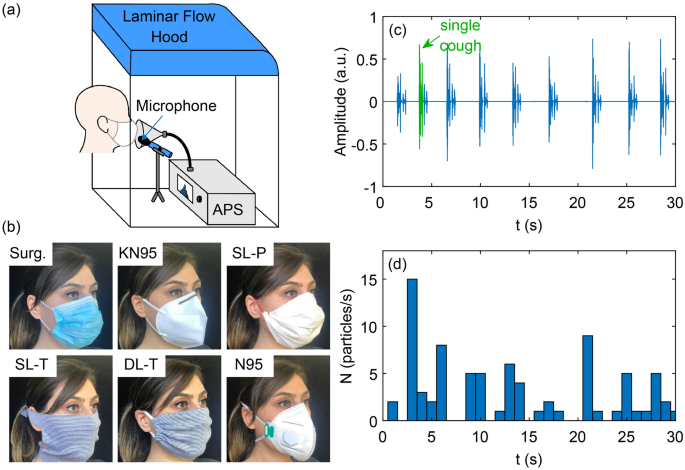 The COVID-19 pandemic triggered a surge in demand for facemasks to protect against disease transmission. In response to shortages, many public health authorities have recommended homemade masks as acceptable alternatives to surgical masks and N95 respirators. Although mask wearing is intended...
www.nature.com
-
Mask use also seems to reduce the amount of face-touching behaviours that individuals engage in
, which is again favourable in any setting (indoor or outdoor).
This cross-sectional study examines mask wearing and face-touching behaviors before and during the coronavirus disease 2019 (COVID-19) pandemic in China, Japan, South Korea, Western Europe, and the US.
jamanetwork.com
- There's also the big picture question of how to elicit the needed behaviour from the population to bring the disease under control. While inconvenient, I would posit that mandating mask use outdoors in hard-hit areas ensures that everyone has a mask on them at all times when leaving the house. So, when they move from the park to the store they still have their mask on them.
Earlier modelling suggests that macro-scale mask use should help to control the virus
:
-
As has been said before, nobody is claiming masks to be a panacea, but there is good reason to think they can
help
. Perhaps it is time we stopped idly fretting over how much they (a minor inconvenience at worst) impinge on a given individual's "personal freedoms" and focused more on what actually helps to
beat
the disease.
-
That is much more a conversation about mitigation (apparently what PhysicsMan advocates) vs suppression.
The simple reality is that we have very little (if any) data to suggest that mitigation "works" in hard hit areas, while numerous countries have used suppression with favourable results (if not out of downright necessity).
Last edited: