Thread Starter

Thread Starter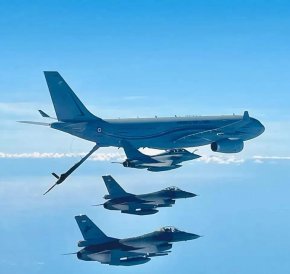 Frenchie really shown effort to market all the package. From all types in this Pegase Task Force, Indonesia already commit for Rafale and A400M.
Only A330 MRTT that has not been in the committed plan yet. Airbus actually seems already offer economics solution. Indonesian government taking A330-200 from Garuda (2 or 4 of that type actually Garuda own not lessor), then GMF (Garuda MRO Subsidiary) working on conversion. In mean time Airbus hope Garuda taking A330-800 neo that already in order as replacement of that A330-200.
That's more economics way then build from new airframe. Let's see what happens.