Hi all
This is a strategy discussion based around the current (seemingly endless) discussion of possible conflict in Asia over Taiwan. Most mainstream commentators assume the USA and allies will be automatically drawn into a conflict over Taiwan.
Given China's strength in soft power and the ability to take a long term approach to foreign policy, I'd like to ask the following question:
If China invaded Taiwan but did NOT attack the USA/Japan/SKorea, would a wider scale conflict actually ensue?
The general idea behind this is:
- declare a ADIZ over the entire island of Taiwan
- institute an aerial and naval blockade around the island
- clear threats that it is "an internal Chinese matter. Do not get involved and we will leave everyone else alone" Similar dialogue to what the Chinese already use when referring to Taiwan.
- massive surprise and rapid attack on Taiwan. Within a week the Chinese would expect to hold a commanding position that would force Taiwan to surrender.
- the timeframe is important, it has to be fast to limit the response of potential allies.
- NO attack on Guam/Okinawa/Korean bases. If no other country is attacked first and it is pushed as "internal Chinese problem" how many countries will actually declare war on China?
- threats of trade sanctions or economic penalties to countries that threat to join on the Taiwanese side
- possibly started when USA/West is involved in another conflict (aka Iraq/Afghanistan) that has a large force deployed
Given the following background, in my limited (civilian) opinion, I believe that there is a strategy option open to China that allows this.
Why….
1: The current Russia - Ukraine conflict provides some indications. A large nuclear power versus a smaller non-nuclear country. I would argue the lines have been drawn around this conflict by the various EU/Russian/USA leaders, no attack on NATO, no nuclear weapons, no direct western involvement. As long as none of these lines are crossed, we will never see direct USA/EU involvement in this war.
2: Japan attacking Pearl Harbour. It could be argued if Japan had never attacked Pearl Harbour, the USA entry into WW2 would have been significantly different. FDR was having a lot of trouble overcoming the isolationist factions, without a direct attack on US colonies or territory, how much longer would this have continued?
3. China and their trading partners. China is the largest trading partner to more than 120 countries around the world. Given the soft power strengths of China, how could this be used to convince various countries to stay out of a China/Taiwan conflict?
China's top trading partners in 2022, a searchable database showcasing 100 major countries importing Chinese exports plus trade balances by best customers
www.worldstopexports.com
4. Developing alternative lines of supply into China. There is significant plans in place to expand overland supply routes for resources from Russia, Iran and Pakistan. Also plans in place to grow an alternate source of iron ore in West Africa. All of these projects will be finished or have made significant progress by 2030.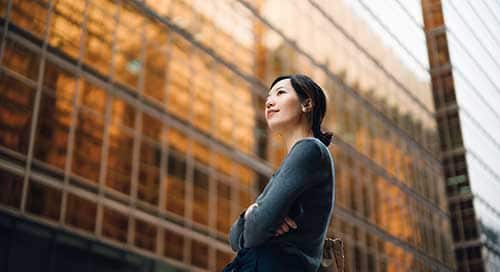 The possibility of a supply disruption to Russian oil owing to the Russian-Ukraine crisis has caused a physical and financial shock to the global crude oil market.

www.spglobal.com
Steel giant Baowu's increased role in the Simandou project underlines China's determination to reduce its dependency on Australian iron ore.
www.afr.com