Super Moderator
Staff member
Regarding building some sort of arsenal ship..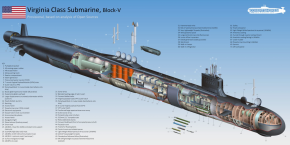 Quantity has a quality all of its own. And when the quality relates to U.S. Navy missiles, having more of them is inevitably a massive increase in capabilities. The latest Block V Virginia Class submarine will greatly increase the number of missiles which can be carried. In effect this will make...
www.navalnews.com
No need for a huge load out of SM-2/6 or ESSM. Tomahawk has land and maritime strike capability. No extra crewing required. Not many fleets would be able to defend themselves from a volley of 40 Tomahawks/hypersonics.