There seems to be no thread yet about the Koninkijke Luchtmacht (KLu) / Royal Netherlands Air Force or other Dutch aviation news, so lets start with one.
So Airbus delivered a couple of days ago the first out of eight ordered A330-200 Multi Role Tanker Transport (MRTT) aircrafts to the Multinational MRTT Fleet (MMF) of the NAVO. The A330-200 MRTT with registration number T-055 landed on 14:48 tuesday 30 june 2020
at Vliegbasis Eindhoven.
The fleet will be jointly operated but four of these aircrafts will be permanently based at Eindhoven. They will also replace the last KDC-10 of the KLu (the other was already retired, wasn't it?).
The photos are from
: Multinational Multirole Tanker Transport Unit.

More information, photos and a video at
Op de website van Onze Luchtmacht zijn de eerste 'livery' voorstellen verschenen voor de vier nieuwe A330 MRTT tankvliegtuigen die vanaf 2020 op Vliegbases Eindhoven worden gestationeerd. De als KC-30 aangeduide vliegtuigen zullen als het aan Airbus Defence & Space ligt, effen grijs worden gespoten.
www.pilootenvliegtuig.nl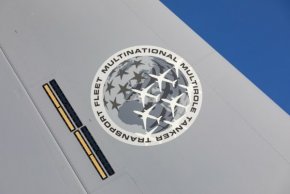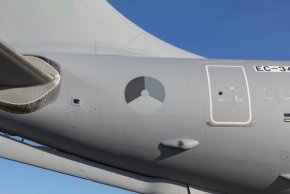 Last edited: