Thread Starter

Thread Starter
Who is this Alan Warnes btw?
Last time I check, he is a Journos specialise on aero industry information. I believe 36 is the # currently still in open discussion. This is part of 2nd and 3rd batch. Remember the first 6 (1st batch) already an effective contract with delivery schedule.
actually quite sure that countries like India or Taiwan are willing to add 12 late variant Mirage 2000s to their fleet.
I suspect more likely private contractors specialise on providing 'adversarial' traning sparing fleet. Afterall those business getting more and more traction on providing adversarials training services.
Add: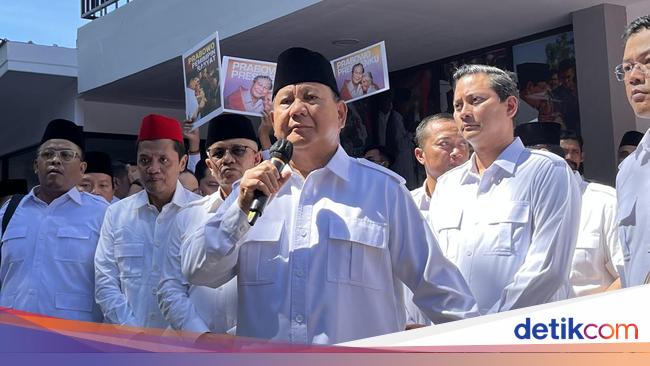 Menhan Prabowo Subianto melakukan pertemuan dengan Presiden Jokowi di Istana Kepresidenan, Jakarta Pusat (Jakpus). Lantas, apa yang dibahas keduanya?

news.detik.com
Jokowi and Prabowo has meeting yesterday and also being involved nation CFO Sri Mulyani. Many speculate on Political bargaining as talk on Jokowi reshuffle cabinet members got louder.
However it is also possible since CFO also involved on setting final procurement budget for the rest of this term. Perhaps they decide, all right F-15EX just too much, lets drop it and move to additional F-16 or Rafale (well this one is my wish speculation
).
Honestly getting F-15EX under current Indonesian operational budget just more potential on reducing operational readiness. Well I just talk as finance people that see the historical availability of defense operational budget.
Last edited: