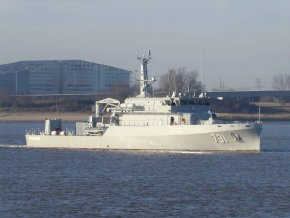 First MCMV vessel from Abeking-Rasmussen yard continue the trials. Photo from Keris FB pages.
MinDef Defense Potential Directorate General visit Abeking-Rasmussen yard on the OffSet agreement implementation. The off set basically provide tech to potentially license MCMV indigenous development.
On Frigates development program, Twitter Guy ranting on his latest tweet there's problem on Arrowhead 140 implementation. Not first time he is ranting on that. Just another rumours and marketing twists that circulate within Indonesian defense programs.
Last edited: