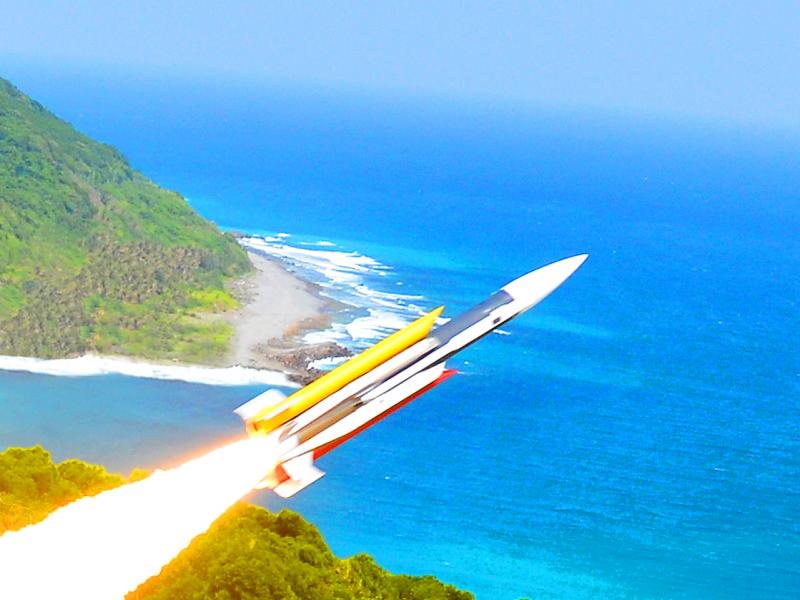 The Ministry of National Defense (MND) has provided a timetable for its long-range missile programs in a report to the Legislative Yuan following the passage of a NT$237 billion (US$8.45 billion) budget in January. The report follows a request by lawmakers for a timetable on implementing the...

www.taipeitimes.com
HF-III anti-ship missile production increased from 20 to 70 units a year
HF-II and HF-1 anti-ship missile production increased from 81 to 131 units a year
Hsiung Sheng is the new name of the HF-IIE cruise missile
Hai Chien II (TC-2) surface-to-air missile production increased from 40 to 150 units a year
TK-III air defence missile production increased from 48 to 96 units a year
Wan Chien air-to-ground cruise missile production at 50 years a year
Chien Hsiang loitering munition production 48 units a year
Production of the the Hsiung Sheng missile, Wan Chien missile and Chien Hsiang loitering munition will complete in 2024 or 2025.
All in all this would mean a substantial increase in Taiwan's inventory of anti-air, anti-ship and cruise missiles/loitering munitions.
Last edited: