I was doing some research and reading into the COP26 conference that took place last year in Glasgow. The conference concluded with nearly 200 countries signing Glasgow Climate Pact to keep 1.5C alive and finalise the outstanding elements of the Paris Accords signed in 2016. It's no secret that militaries are extremely significant carbon emitters. Watching a single MBT revving up its engines can give one a whole new perspective on the climate crisis - much less breathing it in, with which I've done uncountable times. Smells like guilt. So I decided to delve into the military's contribution into climate change to find studies or discussions about this topic. Namely in how militaries think they could tackle the problem.
Through my research, I found an interesting article on the military's contribution to climate change, with the unsurprising focus being that, "A lack of transparency makes it hard to calculate the true scale of military emissions but it's clear they are significant".
The article talks about how energy use at military bases and fuel use from the operation of military equipment such as land vehicles are often seen as the main contributors to military GHG emissions. Arms production and the military supply chain in vehicles manufacturing also play a significant role in the carbon cost of war. There are also insights as to the different aspects of the natural environment that are affected by military operations, such as land cleared and used for military bases.
This begs the question, what can militaries do to reduce their impact on the environment? How far away is the possibility of going electric? What do you think is a challenge for militaries when it comes to addressing their impact on the environment?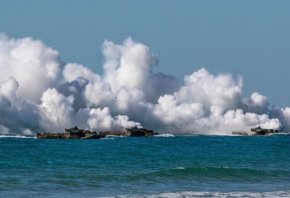 (Image appears in said article)
U.S. Marine Corps amphibious assault vehicles give off tactical smoke as they approach Langham Beach, Queensland, Australia during the annual Talisman Sabre exercise, which has been criticised for its environmental impact.
Photo credit: US Navy
Article: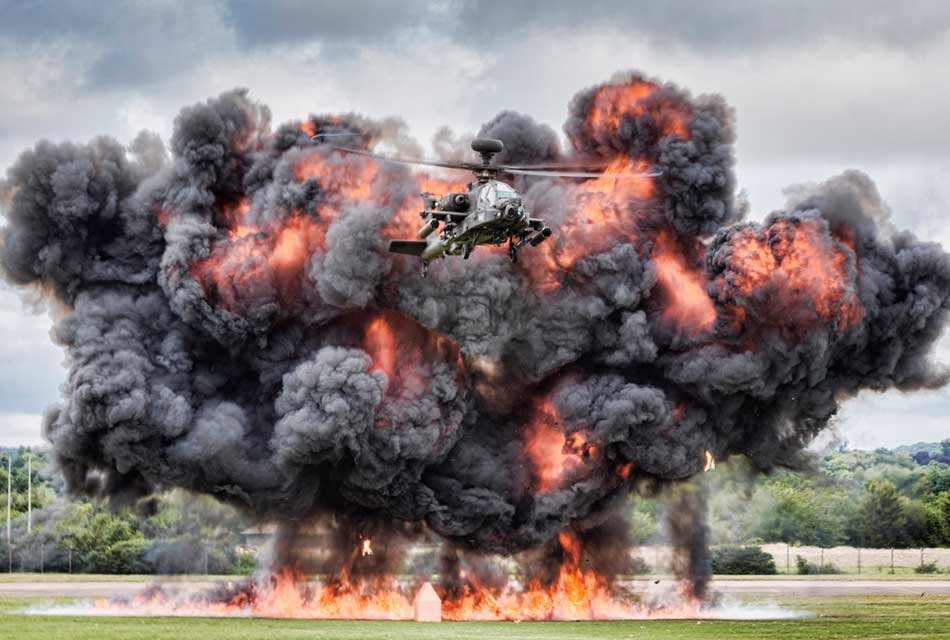 With growing interest in reducing military emissions, we explore why they emit so much and what it will take to reduce their contribution to climate change.

ceobs.org
.