As a result of the tragic 2015 European migrant crisis, the European Union decided to create its first Standing Corp: The European Border and Coast Guard Agency, also known as Frontex ( wich was the name of the previous agency that was replaced ).
Frontex promotes, coordinates and develops European border management in line with the EU fundamental rights charter applying the concept of Integrated Border Management.
Frontex is de iure and de facto a Federal Agency, with its own standing corp and officers.
Its HQ is in Warsaw.
While being almost unknown outside of the EU, Frontex is the fastest growing European agency, and will grow by 1000 new officers every year, to reach a standing force of 10 000 officers in 2027.
The first two classes of European officers already completed their training in various Police schools of the EU, wearing the European Union uniform.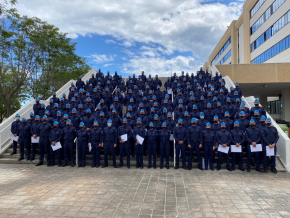 FRONTEX is also equipped with its own vehicles, planes and UAV.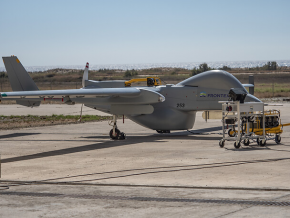 FRONTEX is also at the center of heavy allegations, ranging from alleged crimes against migrants to being unable to regulate migration flows.
The Agency is now being deployed mainly in the Mediterranean area to counter illegal immigration from Africa ( with little success, actuall ) and at the eastern flank of the EU, to help regulate the flow of refugees from Ukraine, but also to patrol the borders with Belarus and Russia.
All pics Frontex.eu
Last edited by a moderator: