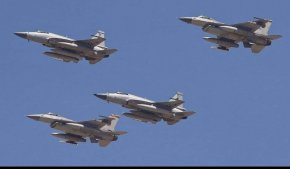 As previous answers have indicated the results of Anatolian Eagle 2021 will be kept in secrecy and any claims on the internet need to be taken with a pinch (I recommend a bucket) of salt.
The claims of the JF17 Block 2 beating Qatari Rafales 6:2 seems to have originated from Taiwanese sources (which is half a world way from Turkey).
There were also other articles on this issue; one which had the title of
In the "Anatolian Eagle-2021" exercise, did Xiaolong defeat the gust?6:2? i
s a hodgepodge of information about JF17 specifications and has used incorrect information such as crediting Mig 21 and Su30 kills to JF17 on the aerial skirmish on 27 February 2019 (Pakistan Air Force has credited it to F16s).
Also all these articles claims that the JF17 outwitted the Rafale in WVR (which upsets many projections that JF17s best chances lies in BVR combat with the SD10 or PL15). This WVR victory was achieved according to the article because the PAF gamed their fighters with Chinese J10s during exercises. It also claimed that the Rafale pilot was actually a former Pakistani F16 pilot and wasn't acclimatized to the Rafale but in the same article it states that pilots were Qataris who were taken aback by PAF tactics of which they weren't knowledgeable.
The overall quality and obscurity of this website raises some question marks, in my mind, on the article. Also they never stated about their sources, they just plastered the information as it was widely available information.
However, regardless of outcomes of such dogfights Anatolian Eagle 2021 has been immensely helpful for all participants. The Qatari Rafales loadout of MICA mirrors current loadout of Indian Rafales which would be helpful in training.