My day job is building 3d models and I recently finished work on a model of the Arafura class.
There are still many details that I need to work with since it was impossible to find accurate blueprints for this vessel. Anyway enjoy and if you spot any obvious errors let me know.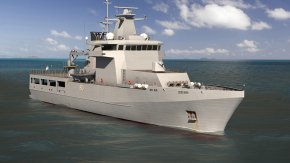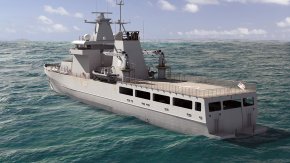 If you want more images try here.
3D arafura class opv vessel ship - TurboSquid 1486005