This happen because everyone still climb back from COVID recession. Everything still fragile, thus this sanctions just hammering recovery process. If you put too much costs to your still recovering economies, the reverse effect will happen.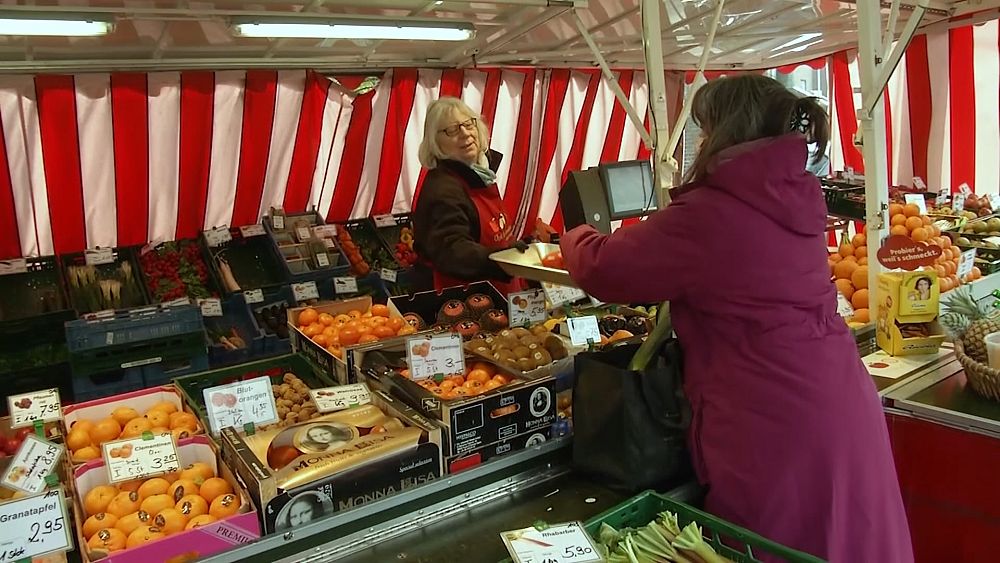 As food and energy prices soar, what next for Europe's economy? Real Economy speaks to a leading economist about the economic fallout caused by Russia's war with Ukraine and heads to Germany to visit an aerospace firm attempting to cope with supply chain disruption. #Realeconomy
www.euronews.com
The EU27 and eurozone economies had been on a path of strong recovery and growth coming out of the pandemic, but the EU has recently cut its forecast for growth and hiked its inflation forecast
Euro economy will only minimal impact cause of War ? The economist, market and more importantly data shown the opposite. Some analysts or even politicians that talk otherwise, clearly try to soften the blow perception.
I put quote on my previous post and quote from this article. Because it is bassically talking the same thing. It is the recovery after the Covid that's being hammered by this economic war. Some of mainstream media pundit try to picture Russian economy negative growth, while EU economy still in positive range, as prove that the economy does not affected much by war clearly in delusional mode. I don't know if they are actually read the data.
Before the War IMF predict up to 4% recovery for advance EU economies and 8%+ recovery for emerging Europe economies. This after negative growth in 20/21 for advance economy and negative in 20 and small positive in emerging ones in 21. Moreover the inflations (that being projected increase due to recovery), now projected being double throughout this year.
So yes, the recovery cut in half (on advance Europe), while inflations going to be double. If there are those who still see this as the sign that the Ukraine war (and economic war that follow), has only small costs to EU. I do believe they see pararel universe data.
Practically the war loosing halve the recovery on advance Europe and around a third on emerging Europe. This in fact the mild projection, as some in market already predict can be even more. What's more important the costs that some advance Europe continue to beared next year.
If the purpose to hit Russian economy harder with this economic war, then yes it is. After all the collective west has much bigger economy. However if the talk saying the costs of economic war to West especially EU is just miniscule, then it is clearly day dreaming.
Last edited: