Tonight NASA's OSIRIS-REx will perform the first attempt for sample collecting at the 1999 RQ36 / 101955 Bennu asteroid. The plan is to return at least 60 gr of dust, sand and rocks to Earth. Hopefully one attempt is enough.
NASA will broadcast coverage of a first for the agency as its Origins, Spectral Interpretation, Resource Identification, Security-Regolith Explorer (OSIRIS-REx) mission attempts to collect a sample of asteroid Bennu on Tuesday, Oct. 20, at 6:12 p.m. EDT. Live coverage of the spacecraft's descent...
www.asteroidmission.org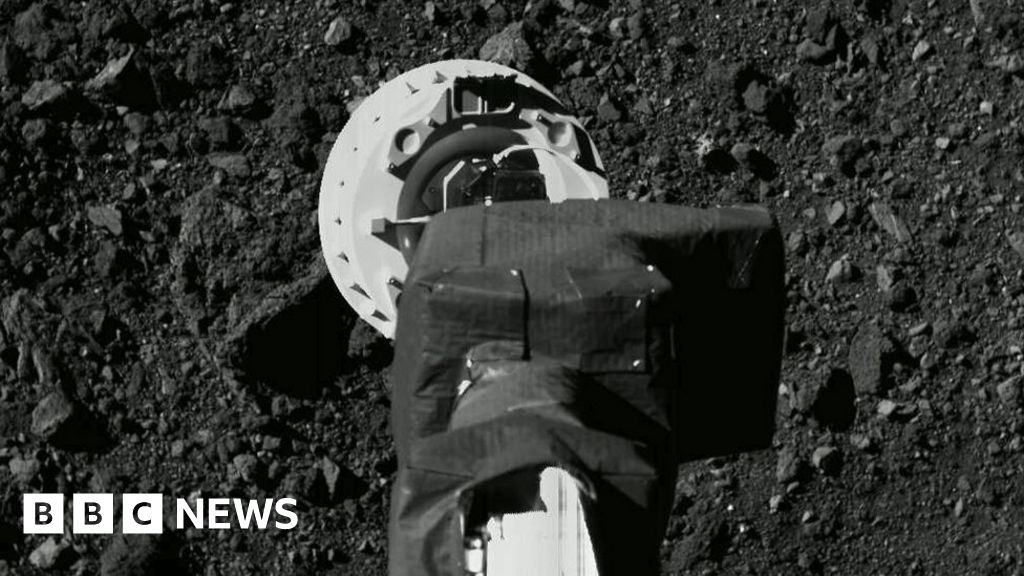 Osiris-Rex will make the briefest of contacts with Asteroid Bennu to try to pick up rock samples.
Planetoïde Bennu zweeft al miljarden jaren ongestoord door de ruimte. De grondstoffen die NASA erop verzamelt kunnen meer vertellen over het ontstaan van de aarde.
nos.nl
The OSIRIS-REx will not be the first spaceprobe collecting and returning astrrpod material to Earth, that will be the Hayabusa 2, if everything goes as planned. Hayabusa2 was launched on 3 December 2014 and
rendezvoused
with
near-Earth
asteroid
162173 Ryugu
on 27 June 2018. It surveyed the asteroid for a year and a half and took samples. It left the asteroid in November 2019 and is expected to return to Earth on 6 December 2020.
Last edited: