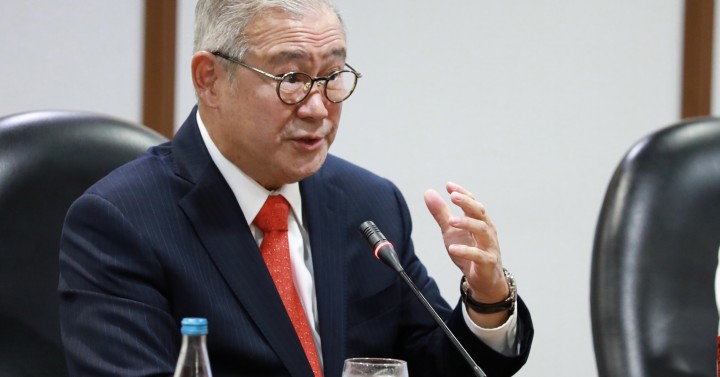 MANILA – The Philippine government, through the Department of Foreign Affairs (DFA), has expressed outrage after three Chinese Coast Guard vessels blocked and "water cannoned" two Filipino supply boats while en route to Ayungin Shoal (Second Thomas Shoal) this week.The agency said the...
www.pna.gov.ph
I don't know whether to symphetises or laughing on this matter. With so much kissing Xi's b***m that Duterte already done, and Pinoy Dignity still being treated like this.
Now his foreign minister are talking that this kind of action from China that can bring US defense agreement to be call? Isn't Duterte himself that talking and want to kick the agreement away in the first place ?
If Pinoy still elected his 'allies' in next election, then I don't know whether the Pinoy still concerned on getting an administration that serious in keeping their dignity in the first place.