New news articles from tonight - HMAS Adelaide has docked in Tonga this evening (the article mentions "cargo was being offloaded by machines" presumably that's the ship's cranes?) and IIRC the 23 on board with covid are in isolation, hopefully meaning Adelaide's crew and other embarked personnel can carry on with their other critical tasks.
From ADF Image gallery, HMAS Adelaide approaching Tonga.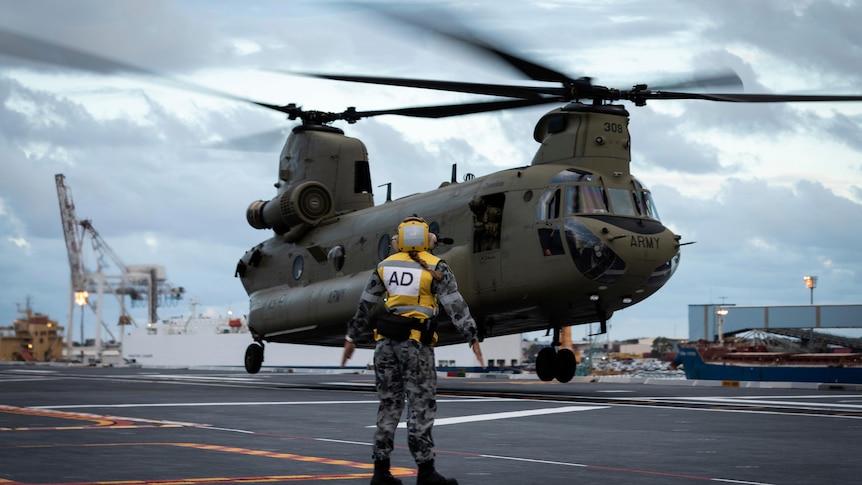 HMAS Adelaide delivers humanitarian supplies to Tonga after 23 people on board tested positive to COVID, while the country's airport reopens after ash is cleared from the runway.
www.abc.net.au